Raise a glass to a better 2021
22nd December 2020
Human resources • News
MERRY CHRISTMAS

What a year! We have made it to the end of 2020 with everyone remaining fit and well. We are truly thankful, as this is an achievement in itself!
The team has strived to maintain a positive mind-set throughout and although 2020 has had its up's and down's, we believe Ground & Water is in a better place.
We have better processes. We have a better team. Financially, we know ourselves better and we are more aware of our employees' needs. We also hope that we have better relationships with our clients.
We launched an improved website and corporate branding to reflect the growth of our business and where we want to take it in the future. Throughout our development, we have matured and gained in confidence. However, there is more work to do and you must never stop learning.
Our aim is to continually improve our service and the quality of our communications with you.  This will take us towards our goal of always delivering, being respected and ultimately; our reports doing their job each and every time.
Case Studies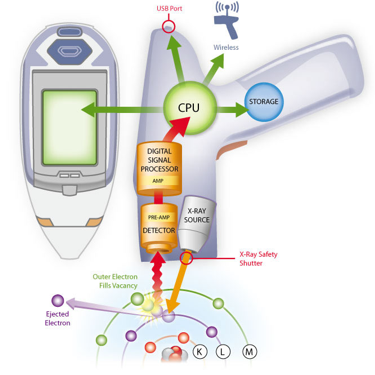 Thanks to your continued support we have been able to carry on helping you with your construction projects. Read on to find about the lessons learnt from some of the more challenging ones:
Blogs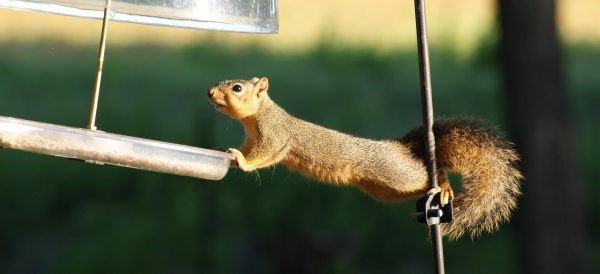 Over the course of the autumn, the team at Ground & Water has been flexing its literary muscles, to deliver weekly (well almost) blog posts. Topics have ranged from problems with periods and avoiding back problems while digging, to titanic landslides and why thinking like a squirrel is often the best way to solve problems. You can read these and more from our budding authors here…
People Matter
As we say farewell to what can accurately be described as an "annus horribilis" for many, we must thank you for keeping us busy throughout the pandemic and of course our dedicated team, who have worked tirelessly to help you achieve your goals.
Where to begin? All of us had to get comfortable, pretty quickly, with seeing our faces on screen and adapting to new ways of working. Our team are genuine friends, not just colleagues, so being separated from each other was tough. We had to find a remote way to recreate the support network that we relied on so heavily.  As well as our standard meetings moving to Zoom, we enjoyed some great virtual quizzes and get togethers. While you can never fully replicate that face to face experience, we did our best and kept the camaraderie and sense of belonging intact.
A primary focus for us has always been the team's well-being. We have never been more acutely aware of the importance of this than during 2020. We partnered with the guys over at Everymind At Work https://everymindatwork.com/ to help support our team. They provide a tailored approach to encourage those vital conversations in the workplace, to ensure that Ground & Water is a psychologically safe place to be.
We have achieved so much over the past 12 months, despite spending nine of them mainly working from home. We have added significantly to our team, launched a new website, created a firmer internal structure and introduced some new benchmarking procedures that will help us to improve our client services. We have worked on our long-term vision and plans for Ground & Water and they are exciting! You will have to watch this space for further developments.
Across the globe, annual Christmas celebrations are looking very different this year; but staying true to our values, we don't shy away from a challenge… We adapt and overcome.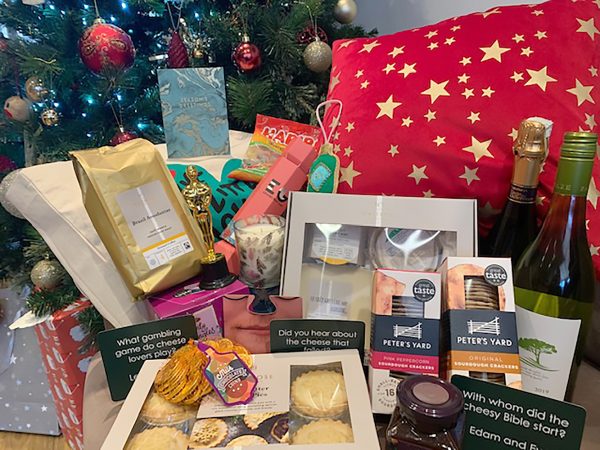 Alice, one of our Principal Engineers, with the help of a few elves, delivered an incredible Christmas hamper for each team member, full of delicious goodies and treats. Secret Santa was also different this year with some gifts being ferried around the South East by Technicians and one was even passed over, 007 style in a layby. If ever there was proof of the team culture here at Ground & Water, this was it. The lengths people went to ensure traditions were kept alive and everyone felt included, were amazing.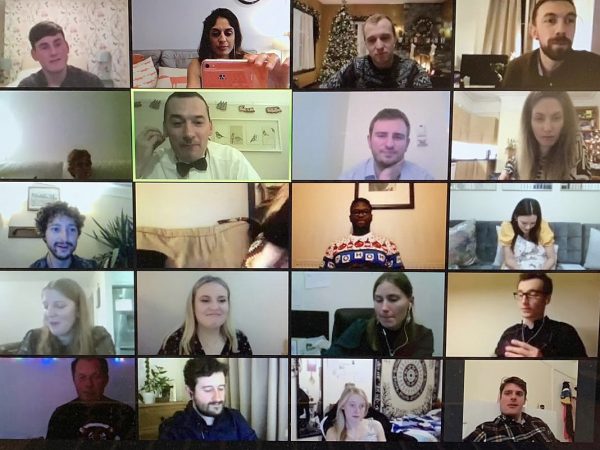 We donned our finest attire and came together for a Christmas Zoom party, to celebrate making it through 2020. A fantastic night was had by all. We decided to host our first EVER Ground & Water Awards Ceremony, 'The Groundies'. A fun way to celebrate our team's achievements, such as: the 'Most Accountable Team Member' and the 'Team Choice Award'. This was the most coveted accolade. Voted for by the team, it celebrates the most supportive member of Ground & Water. We threw in some fun awards for good measure too, such as the 'War & Peace Award' for the longest report written. Who needs the Oscars?
And Finally
We are looking forward to returning refreshed and ready for action in the New Year and to continue providing our clients with a second to none service.
We hope all of you can find some time to rest and recuperate over the holiday period. While things still look pretty grim as we approach Christmas, there is light at the end of the tunnel and a lot of things to look forward to in 2021 and beyond. We hope you and your loved ones can find some cheer over Christmas and please join us on New Year's Eve, as we raise a glass to a 'Better 2021'.
At Ground & Water we like the bigger picture. Our regularly updated blog highlights and discusses the industry's challenges and issues. It provides you with insights into innovation, how we are constantly changing and adapting to provide you class leading, cost effective, services and how through investing in our team, we are delivering on our promises. And it's a great read!