Geotechnical Core Services
The design and scope of each investigation depends upon site-specific circumstances, unique to your project, such as the anticipated geology, hydrogeological influences, previous use of the site and the development proposals. We include the following tests and processes within our core geotechnical services:

Anticipated Ground Condition and pre-acquisition studies, risk assessments and advice
We can provide Anticipated Ground Conditions reports and pre-acquisition studies. These reports can be tailored to your specific needs but generally provide geotechnical and geoenvironmental advice prior to commencement of your potential project.
Foundation solution proposals
High quality Ground Investigations focussed on obtaining information relating to the geological/geomorphological setting of the site and the proposed development enable the most appropriate foundation solution to be determined.
Bearing capacity assessment and settlement analysis
Knowledge of the bearing capacity of soils on site is crucial to safely and to adequately design suitable foundations, that prevent shear failure or excessive deformation of the soils surrounding structures.
Additional Loading Assessments on Foundations
When designing foundations, safe bearing capacity must be assessed thoroughly, particularly when additional loading occurs, such as adding a vertical or lateral extension to a building.
Basement Impact Assessments (BIA)
Basement developments can affect the environment and nearby structures in a number of ways, with numerous geological, hydrological, hydrogeological and geotechnical factors needing consideration. Each London Borough has specific concerns and BIAs must be tailormade to address these.
In-situ and Laboratory Geotechnical Classification Testing
Geotechnical classification testing provides information for foundation and other design considerations. In-situ data is obtained by Dynamic Probing and Standard Penetration Testing.
Hand Excavated Trial Pit Foundation Exposures
Foundation exposures determine the shape and configuration of foundations at a particular location as well as establishing the ground conditions under an existing building/structure. They can also provide information on building subsidence and foundation deterioration.
California Bearing Ratio (CBR) determination (via in-situ Dynamic Cone Penetrometer (DCP) Tests/In-situ CBR or by Equivalent CBR by plate load tests)
Ground & Water offers several services which can help with the design of roads and hardstanding. The California Bearing Ratio Test evaluates the bearing capacity of subgrade soil. Results are then compared with the standard test curves.
Soakaway and Infiltration Testing and Analysis (BRE365 and pV percolation tests)
This testing helps to identify infiltration rates within the ground to assist with the design of a soakaway as well as surface and foul drainage strategy for the site. Percolation value testing is used to identify infiltration rates for use in wastewater treatment.
Whether you need help and advice, or just want to find out more about our extensive range of services; we'd really like to hear from you.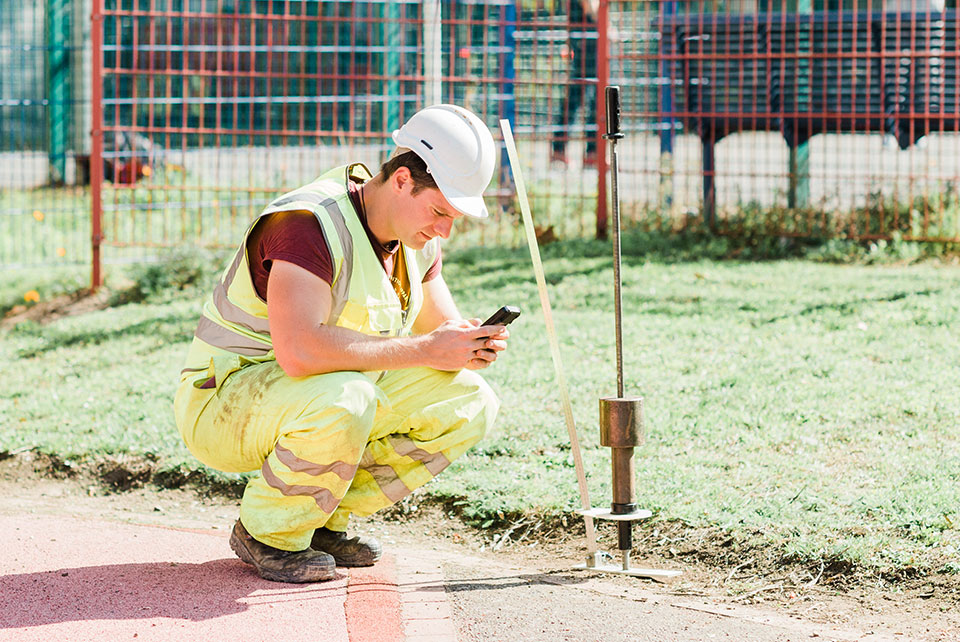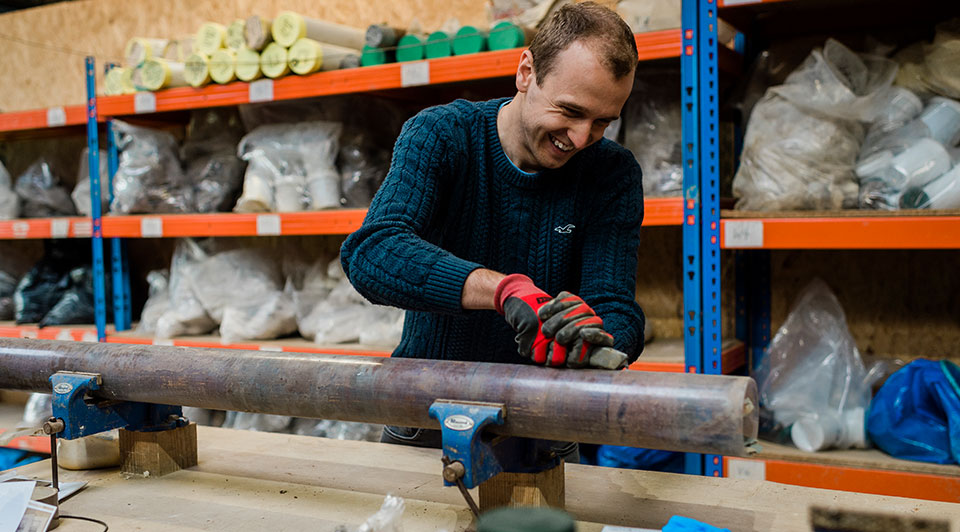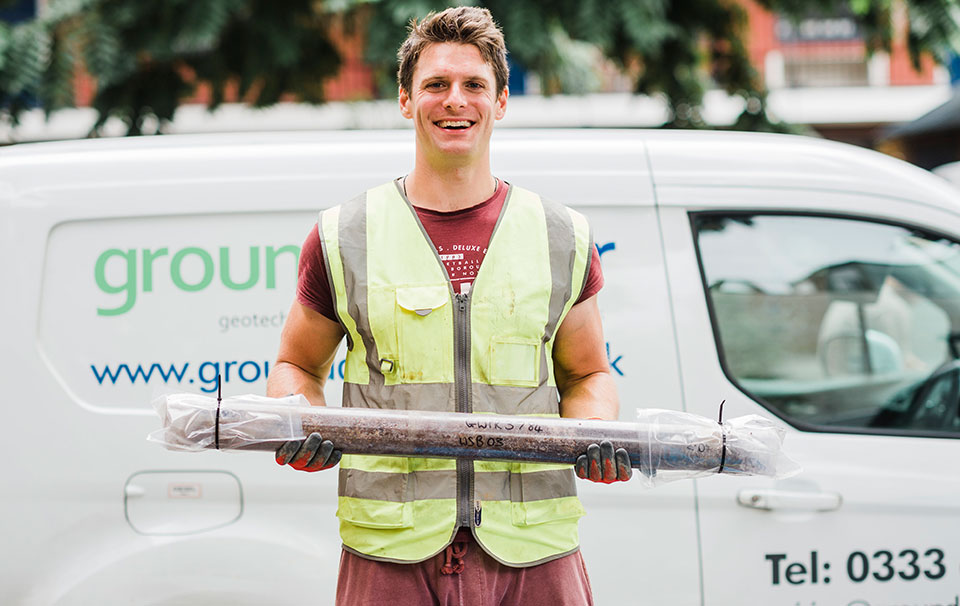 Geotechnical Case Studies
At Ground & Water, we are continually taking on new projects. Each has its own unique set of circumstances, requiring our engineering team to pool its skills and experience to deliver workable, sustainable and often holistic solutions, for our clients. Our case studies are examples of some recent challenges we have overcome.