We are an expanding, professional and friendly team, focused on delivering quality driven results for our clients. We take pride in what we do, support each other, and all contribute to the success and growth of our business. We believe that enjoying our job is crucial and while we are all very busy the work is participative, varied, fun and rewarding.
Do you love the outdoors and want a physical job that satisfies this passion? We are looking for an enthusiastic, cheerful, trustworthy, and reliable driller to join our team. You must have high standards and show an eagerness to learn.
This is a varied role where you will be responsible for drilling and technical works across London and the Southeast region. Full training will be provided, including the opportunity to obtain industry recognised qualifications. You will also be required to travel regularly to our head office is based in Alton, Hampshire to collect, return and maintain samples and equipment and for insurance purposes, you will be required to be 25 years old or above and hold a full driving licence.
If you want to be part of an amazing organisation and work with a fantastic team of individuals then G&W might just be for you…send your CV to [email protected] and tell us why you are right for us!

We are based in an office in the beautiful countryside near to Selborne in Hampshire. The town of Alton is four miles away with a fast rail service to London. Our team of multi-disciplined geotechnical and geoenvironmental engineers are kept on track (and out of trouble) by our Leadership Team, who work within the team on a daily basis.
Working with Ground & Water
Our success is down to all of us. The team consists of extremely professional, supportive and customer focused people, all with distinct backgrounds and varying levels of experience. We aim to do a great job for all our clients, establishing long-term business relationships whilst having fun and enjoying what we do. A sense of humour is critical and an interest (and competitive streak) for playing touch rugby helps too!
Whether you are at the beginning of your career, in a more senior role looking to make your next move or even looking for a work placement as part of your degree programme, we are always on the lookout for great team members.
We would always be interested to hear from you. Please contact us at: [email protected]
Graduate Development Programme
We are looking for enthusiastic graduate Earth Scientists to join our team at Ground & Water. We are offering a structured, 2-year graduate development programme that is designed to accelerate your professional development and progression within our business. At the end of it you will possess all the practical skills sets you need for an exciting career with our company.
You can download full details of our graduate programme here.
Our recruitment process is thorough, legally compliant and candidate focused, so we will always offer you feedback at the various stages of the process.
In addition to a competitive salary, we have great benefits including:
Able to continually learn and develop from a very experienced, professional team
23 days paid holiday plus English bank holidays, increasing to 25 days after 3 years of service
Use of company vehicles to get to sites
Pension scheme
Autonomy to do your job and deliver results
Small company with excellent growth prospects
Casual dress policy
Subsidised professional subscriptions
Healthcare cash plan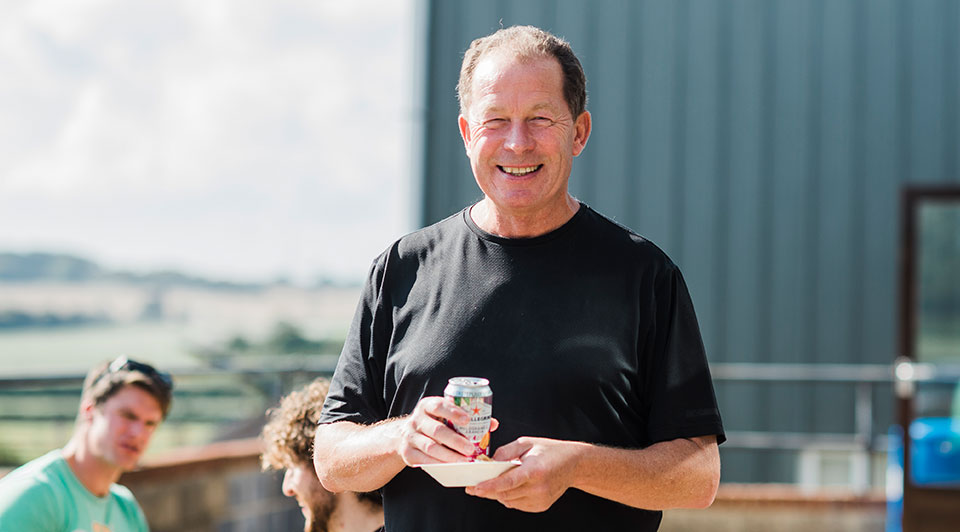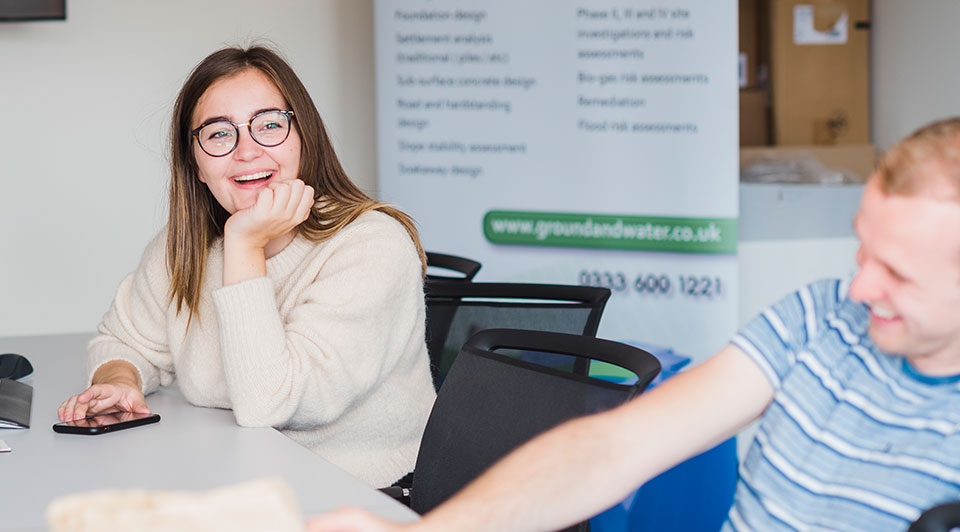 Free parking

CSR days
Proactive focus on continued professional development
Regular performance reviews
Flexi-time
Free fruit in the office
Company social events throughout the year
As much tea and coffee as you can drink.
Birthday day off
Opportunities and encouragement to develop and grow personally
Continuing Professional Development (CPD)
We are committed to supporting all our team in their CPD and have a work and development plan process to help you achieve your goals and just as importantly, identify what will help you get there. Through your induction programme and beyond, we believe in supporting and helping you develop, which benefits not only our customers, but also you and your colleagues.
We have a mentoring programme to ensure you become as effective and comfortable in your role as efficiently as possible.
We have an open approach to learning and development activities and recognise that each team member learns and responds to development in unique and individual ways.
We believe that team members should take responsibility for ensuring their CPD and development is actioned and your learning needs are discussed regularly within the work and development plan process.