Whitbread Parking Court – London Borough of Haringey
26th September 2017
Geoenvironmental
It's all hands to the pump, as Ground & Water formulates a remediation strategy to deal with the industrial legacy of a former brewery site, enabling a residential development to progress.
Our Client
Our client was working on behalf of the London Borough of Haringey and a leading medium-sized construction company. ECD is a large multi-award winning firm of architects that works on projects across the UK. It specialises in the new-build housing, regeneration, retrofit, commercial, education, community and leisure sectors.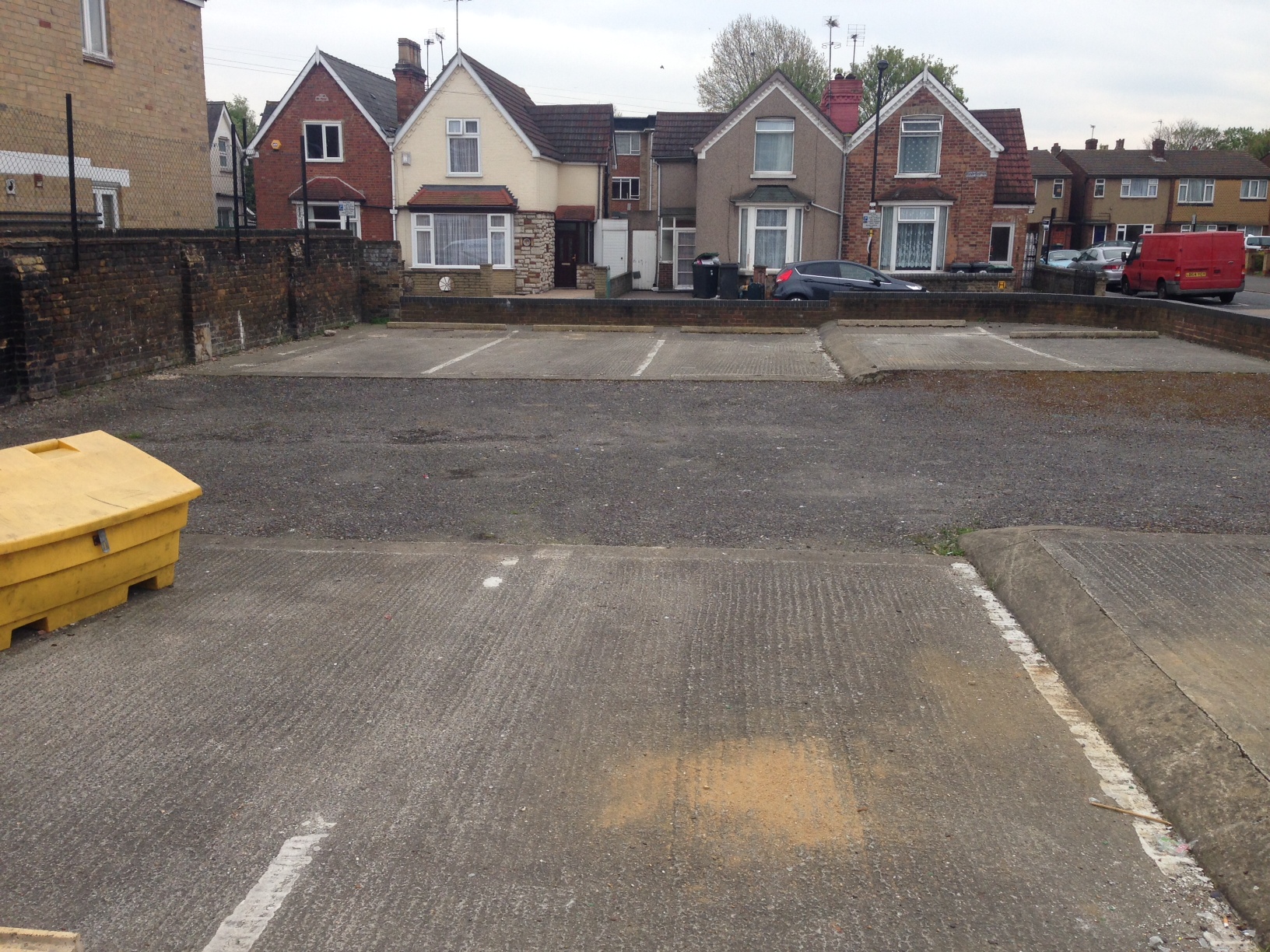 Preliminary-Assessment
The potential redevelopment of a 250m2 residential parking area in Tottenham. The development included: maisonettes and two flats with associated car parking, soft landscaping and ancillary structures.
Our Challenge
The aim of the investigation was to supply the client and their designers with information regarding the ground conditions underlying a residential car park earmarked for redevelopment as a residential area with gardens. It was known the surrounding area was formerly an industrial site. The initial desk study having revealed that there had been a brewery on and around the site from 1894 (demolished 1981).
The Ground & Water Approach
Given the potential contamination risks associated with former industrial sites Ground and Water was commissioned to carry out all phases geoenvironmental assessment. This involved a detailed desk study, initial site investigation and a more detailed site investigation.
Testing of soil samples from two phases of investigation revealed the presence of heavy metals, including arsenic, lead, mercury and cadmium, in 1.2m of Made Ground below the car park. In addition, asbestos and potentially harmful hydrocarbons were found to be present. The levels of lead, benzo(a)pyrene and asbestos posed a risk to the end users. The asbestos risk assessment was undertaken in accordance with CIRIA733.
A remediation strategy and method statement followed, which were later validated. The remediation strategy included partial removal of the Made Ground present and the creation of a 100mm course grained anti-capillary barrier at the base of the void. This was to be backfilled with certified clean sub-soil and topsoil in soft landscaped areas to create a 600mm clean capping. All material removed from the site was tested, classified and disposed of appropriately. Given the geology of the site it was deemed there was no risk to ground water.
The Outcome
The Ground & Water remediation strategy was approved and construction of the three-storey development comprising two maisonettes and two flats with associated car parking, soft landscaping and ancillary structures went ahead on the site. A site inspection in October 2016 validated that the remedial work had been carried out satisfactorily and testing of five samples of topsoil from flower beds revealed no elevated levels of determinants and the land was considered suitable for its intended use.
Ground & Water's involvement in the project was start to finish. This highlights our holistic approach and ability to support all phases of a development.