Ground & Water goes above and beyond
2nd October 2020
Geotechnical
Complementary Geotechnical Modelling, provided for a development in Crowthorne, Berkshire, rules out expensive piling or foundation underpinning, justifying the client's decision to request a second opinion.
Our Client
A real estate developer from London.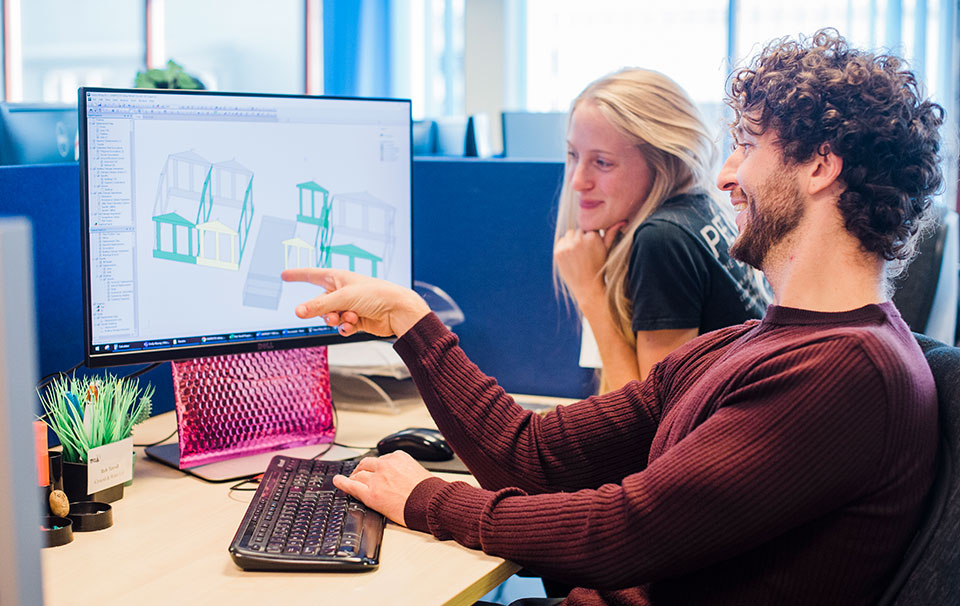 Preliminary-Assessment
Originally the idea was that modelling of the existing and proposed loads would be undertaken using our in-house geotechnical software based on the data provided by the original third-party investigation. However, it soon became clear that additional re-assurance on ground conditions was required through further investigation and more detailed analysis was required.
Our Challenge
Ground & Water's client wanted to extend and redevelop an existing building into residential apartments. The extension would comprise the construction of a new three-storey building at the northern end of the site, connected by an under-croft supported by columns. A new lift core would be constructed next to the existing building, with a raft foundation underpinning the existing foundations. The foundation supporting the under-croft was unevenly loaded, so a stepped-raft foundation was adopted to support the additional load on one side.
Previous Phase 1 and Phase 2 site investigations, undertaken by others, could not get the proposed loads to match the underlying soil conditions and the client was facing expensive underpinning or piling.
The Ground & Water Approach
Having obtained additional information from a deeper borehole using cable percussion rig techniques; a detailed PDisp and XDisp analysis was carried out on a variety of raft layouts, based on a new ground model. This was undertaken in conjunction with the Structural Engineer's own analysis, which meant that numerous tweaks, amendments and variations were modelled by Ground & Water's Engineer during the design process. An allowance for the additional work was not present to the client, but Ground & Water swallowed the cost of this to get the job done.
The Outcome
Based on the new ground model and the geotechnical analysis undertaken, Ground & Water was able to advise the Structural Engineer that both short term and long-term settlements would be within tolerable limits. This has enabled construction to commence without underpinning, saving the client time and money.