Parenting your work family
30th March 2021
Human resources
'Motherhood' and 'business leader' are two terms often placed in opposition. Ground & Water Director, Dipalee Jukes has discovered the roles are synonymous.
Is it possible for a mother of young children to successfully lead their work team and their home team? I used to think I was pretty average at both. I am thankful to report that I have unlearned this self-belief and here's why.
I started Ground & Water in 2009, exactly a year before I fell pregnant with my first child. Balancing motherhood, while growing a company and raising my work family, proved to be a precarious juggling act.
The skills required for parenting include building a structured and disciplined environment for your little people, being agile, adaptable and efficient; maintaining strong values and integrity, love, empathy and compassion. Having bundles of energy, loyalty, generosity; being a teacher, fair and pragmatic, having perspective, setting clear boundaries, managing expectations, empowering others and so the list goes on…!
When I started writing about the skills required for business leadership, I ended up with a very similar list.
To see how similar parenting, particularly motherhood, and leadership are and to determine whether I was succeeding in both roles, I decided to go through my company's values, (the 10 A's) and relate them to my parenting style. Here goes…
Accountability – As a parent, if my children mess up, I am accountable for them. But if they misbehave there are consequences, such as time outs and privileges removed. Equally, my children are my responsibility, so I cannot let them down. I will go the extra mile for them.
Adaptability – When my second child was eight months old, he became very poorly with Kawasaki disease. We stayed in hospital for almost two weeks whilst our lives got turned upside down. This didn't mean work stopped. I was managing all the business's finances then and worked when my baby slept – answering emails, paying bills and processing payroll in his hospital room. Like business leaders, parents have to adapt quickly to changing environments and responsibilities.
Approachability – I always treat my children as fairly and equally as possible, respecting, encouraging and supporting their individual needs. I will remind myself to keep listening to them and showing compassion as they move into their teenage years.
Accuracy – The only way my household functions smoothly, alongside my work, is through military standard organisation and planning. Weekly meal plans, school clubs and events, play dates, birthday parties, work events, exercise routines, plus time scheduled to relax… Phew! I have always strived for excellence and quality in my life and believe structure makes us better.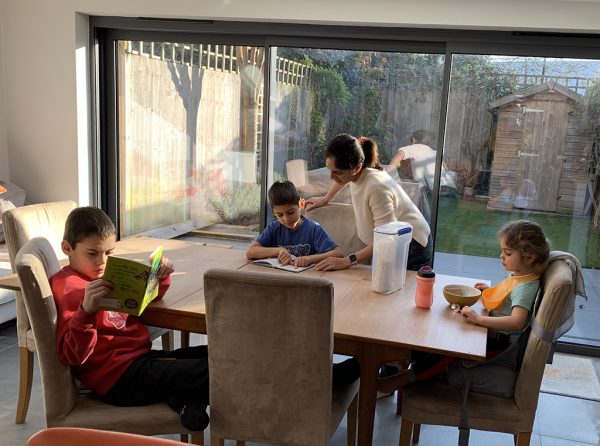 Accepting – I accept sometimes my children just don't want to eat their peas, or that they hate my mac n' cheese. I have learnt to let some things go and choose my battles wisely. You cannot change people, only yourself. Over the past, difficult, year my temper has been on a short fuse. By apologising to my children – adults can make mistakes too – the rupture was healed. I accept I cannot always fix things for them, like a friendship issue or failing at something. But I can be empathetic and share their pain.
Appreciative – I say thank you when they tidy their room, make their bed, set the table for dinner. Showing my appreciation always goes a long way. I also appreciate myself more, taking planned time out to relax and refuel.
Action – Parenting requires a lot of energy, discipline and focus. Sometimes maintaining the daily parenting routine is challenging. Being there for my children day after day, performing the same tasks, repeatedly, requires superhuman effort. But what you do every day matters more than what you do once in a while.
Adventure – My family and I are on our life adventure together. We work hard and support each other to get through the tough days. We also have fun and enjoy each other's company. Joy in our house is made up by small moments created by seemingly trivial pleasures and events. My lifelong dream is to trek the Inca Trail and see Machu Pichu. When the children are old enough to trek with me, I am planning a big family trip to Peru.
Authentic – My guiding values are courage and integrity. I am immensely proud of my Indian heritage and the journey my parents took to give me this opportunity in life. I am doing my best to teach my children the same culture and values I grew up with… Family always comes first. I teach them bits of Gujarati; we celebrate Raksha Bandhan, and Diwali and they are well accustomed to Indian food, especially the sweets!
Achievement – I am doing my best to unlock my children's full potential and empower them to succeed. I encourage them to do their own homework, to think independently, steering here and there, then giving them the tools to complete it. I encourage them to try and fail, mistakes are good, this is how we learn. I am a role model to my children, they are watching me, especially my youngest, who is a girl. I want to show all of them that women can be great mothers and successful leaders at the same time.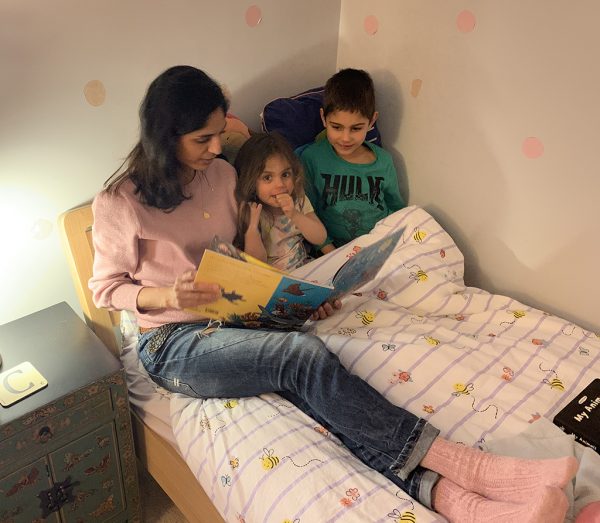 Simon Sinek said: "Parenting is the closest thing to leadership". After 10 years of performing in both roles, I wholeheartedly agree. I now realise, I have been living my company values every single day as a parent and 10 years on, my new belief is that parenting is my leadership style.
Raising children and leading a team in business go hand in hand. We are all individuals and we need a bespoke style of care, encouragement, discipline and structure. Everyone has their own uniqueness and as parents and business leaders, it is our responsibility to nurture those in our tribes and unlock their potential.
I am acutely aware that my own children will fly the nest one day and some of my team will leave and move onto their next life adventure. Whilst sad at this thought, I take great pride in knowing that I have nurtured and encouraged these individuals to grow, instilled confidence and done my very best to prepare them for future success.
At Ground & Water we like the bigger picture. Our regularly updated blog highlights and discusses the industry's challenges and issues. It provides you with insights into innovation, how we are constantly changing and adapting to provide you class leading, cost effective, services and how through investing in our team, we are delivering on our promises. And it's a great read!