Ground & Water News – Coronavirus mitigation
20th March 2020
Industry matters • News
The current Coronavirus situation is unsettling and worrying for all of us. Ground & Water would like to offer a few words of  re-assurance to our valued customers, concerning our Coronavirus mitigation approach.
Coronavirus mitigation measures
We are following and monitoring the official guidance from the UK Government carefully. We are doing everything that is required to ensure that we are supporting the health and well-being of our customers and staff members. To help combat the spread of COVID-19, we have been putting precautionary safety measures in place, including educating our staff on prevention with the emphasis on frequent and proper hand washing, cleaning high contact points more frequently and social distancing.
We are continuing to provide you with our services, but in-line with current government guidance. We are operating a policy of essential manning only at our head office, with engineers and technicians working remotely from their homes and vehicles. While on-site they will observe strict social distancing guidelines. We also have other contingency plans in place to maintain some output should government guidance change. We will continue to keep in touch with you as the situation develops.
If you have any questions or concerns about your project then please do not hesitate to contact your project engineer.
In other news
Budget 2020 "cautious optimism" – You can read a range of industry sector reactions to Rishi Sunak's first Budget HERE
"The Devil is in the detail" – More savings for clients thanks to Ground & Water. Learn how detailed Geotechnical and Contaminated Land Investigations can save you £££££££s. Read our latest case study HERE
People make the difference – An insight into why your people make the difference and give you your competitive advantage. Plus how Ground & Water is literally 'growing' the next generation of Geotechnical and Geo-environmental engineers from seed! LEARN MORE
The SILC Annual Forum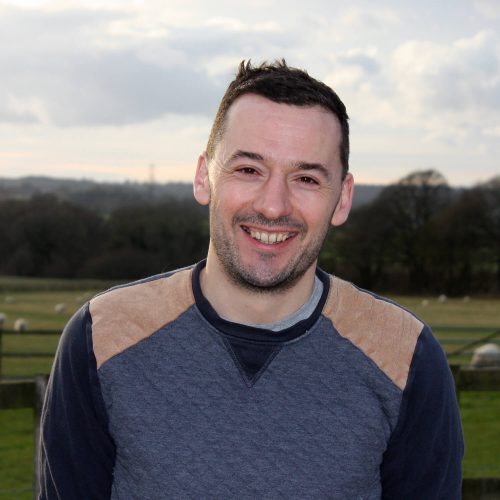 As part of Ground & Water director, Francis Williams' efforts to be recognised as a Specialist In Land Condition (SILC), he has registered for the new SILC Affiliate Scheme and also recently attended the SILC annual forum, where specialists in the industry discuss the future of contaminated land and geotechnics.
Points of discussion you might find interesting:
Removal of Contaminated Land Report 11 by EA. CLR11 was considered the "Bible" of the contaminant land industry and was unexpectedly rejected by the EA. However, a new online .gov version is soon to be issued (Land Contamination Risk Management). The new version will hopefully be easier for both practitioners and developers to understand. This will hopefully provide clarification on the definition of "competent persons" amongst others things.
New ground-gas guidance. New guidance on ground-gas regimes is on its way. More emphasis will be given to preferential pathways for gas migration (services etc) and understanding the process with leads to gas production and migration. Not simply gas concentration x gas flow rate. It will request proper application of BS8485 based on the reliability of data, each borehole GSV, use of peak/steady state, time and space and professional judgement

C4SL's to be extended: We are all very thankful for the production of the Category 4 Screening Levels. They have helped mark a line where sites are definitely not contaminated. 20 further C4SL are planned for issue, in batches of four over the next two years

CLAIRE promotion of NQMS – The National Quality Mark Scheme for Land Contamination Management (NQMS) is a scheme that has been developed by the National Brownfield Forum (formerly known as Land Forum) to provide visible identification of documents that have been checked for quality by a Suitably Qualified and experienced Person (SQP).  It will provide increased confidence and improved quality of submissions made under regulatory regimes, particularly planning applications, related to previously used land. A map of the councils currently using this service, or advertising that it may expedite your planning conditions approval using it, can be seen if you following this link. https://www.claire.co.uk/projects-and-initiatives/local-authorities-map  Ground & Water will plan so that all reports are signed off by a SQP

Use of statistics in contaminated land: There are interesting plans to change Contaminated Land Report 4 (CLR4) with a new system which does not use a single index for analysis and which should not be substituted for scientific reasoning. If it looks like a "hotspot" and your data suggests it's a "hotspot", then it is a "hotspot"!
MMP – Geotechnical Risk Register. A important pitfall which may be overlooked when writing Material Management Plan, was the use of a geotechnical risk register and geotechnical design document, even for general fill. If using general fill, there is a tendency to ignore the geotechnical aspects, but it is still important to ensure that a geotechnical design document is referred to, and the design aspects of that fill are adhered to.
And finally
During these most concerning times, we wish all of you good health. Although currently disruptive, all this will end and we very much look forward to working with you in the future.
At Ground & Water we like the bigger picture. Our regularly updated blog highlights and discusses the industry's challenges and issues. It provides you with insights into innovation, how we are constantly changing and adapting to provide you class leading, cost effective, services and how through investing in our team, we are delivering on our promises. And it's a great read!