Geotechnical tales of the unexpected
10th September 2021
Geotechnical
One of the principal uncertainties in geotechnical engineering is the risk of encountering unexpected geological conditions at any particular site. This is because geological materials are often irregularly arranged and highly variable in their properties. Failure to anticipate ground conditions generally, results from an inadequate geological understanding. This has led to an increase in the development and use of ground models, particularly in the last 25 years or so; since Fookes' first Glossop Lecture in 1997. Ground & Water Senior Engineer, Roger Foord, explains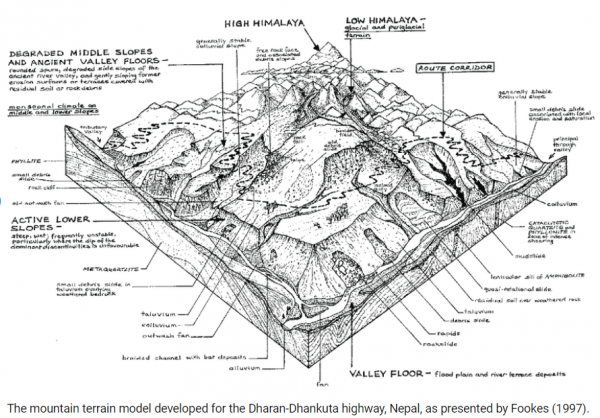 The term model is used by scientists and engineers to describe things as varied as scaled physical replicas, drawings, governing equations and computer simulations. A model is simply an approximation of reality created for the purpose of solving a problem. Thus, an engineering geological model is any approximation of the geological conditions, at varying scales, created for the purpose of solving an engineering problem. As such, the model is a hypothesis that is tested, usually by some form of investigation.
In many instances it can help to get a realistic view of any potential problems a developer may face before committing to a full Ground Investigation or actually buying a site. It may be that a more tailored and cost-effective investigation be proposed and undertaken than originally thought. Using a qualified and highly professional consultant like Ground & Water can also help a developer be aware of statutory compliance matters. Information is a key advantage in any property negotiation and obtaining a professional, precise, and reliable survey gives a potential buyer comprehensive intelligence on the state of a site they are purchasing – not just now, but also going forward.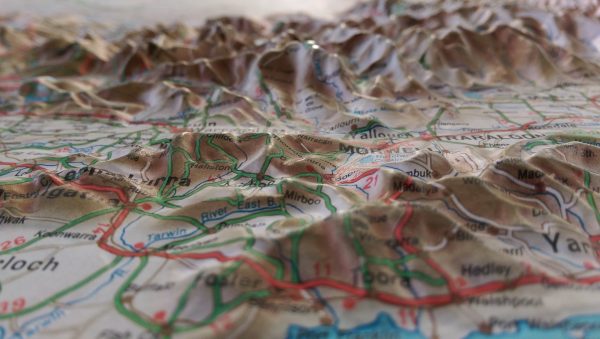 The simplest form of model can be summarised in the form of the Ground & Water Anticipated Ground Conditions Summary. This is a desk-based exercise, combining freely available information with detailed experience of the members of the Ground & Water team. Information is gained under the following categories:
Site Description
Topography
Historical Mapping
Anticipated Geology
BGS Borehole Records
Groundwater
Surface Water and Flood Risk
Geotechnical Risk
In order to obtain data for the geology, hydrology/hydrogeology, topography, websites are consulted to produce a baseline Geological Model of the site. In section form this provides the basis of the Conceptual Site Model (CSM) in Desk Study Reports. In plan view, this can show potential problem areas laterally.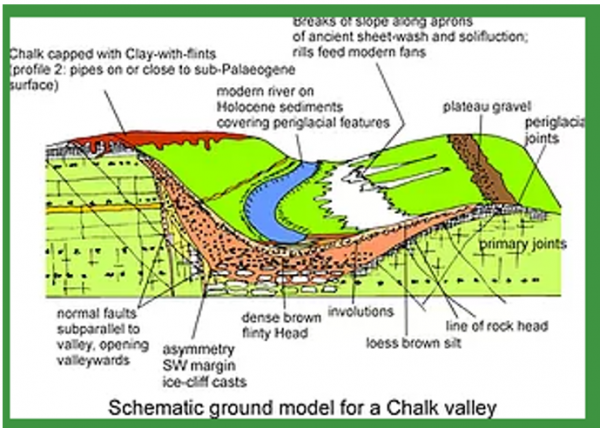 This idea that engineering geological models are more than just geological models was articulated by Knill (2003) when he stated that "the geological model is inadequate, on its own, for engineering purposes; because it does not sufficiently define the engineering conditions within the natural ground or deliver a design. It needs therefore, to be converted into a ground model in which is embedded the engineering parameters required for subsequent engineering analysis." Knill (2003) differentiated three forms of model within the broader field of knowledge of geotechnical engineering:
Geological models which are largely based on geological knowledge
Ground models which contain geological knowledge and embedded engineering parameters
Geotechnical models which are supported by mathematical or physical analysis.
The Anticipated Ground Conditions Summary produced is a geological model that would fall between Category 1 and Category 2 in  the list above. The Anticipated Ground Conditions Summary can also enable advice on any special investigation of testing that may be necessary – such tests could include potential for contaminated land, asbestos and ground-gas risk. In other situations, this can provide the basis for a Chalk Dissolution Risk Assessment or a Ground Movement Analyses for basement excavation and construction and therefore enable the production a Category 2 or Category 3 model outlined above.
This is a service that Ground & Water can provide to old and new clients alike, as a standalone document to help you decide whether you want to proceed with the acquisition of a site or not.
Remember, if you have a problem and no one else can help……..appoint the Ground & Water A-Team!
At Ground & Water we like the bigger picture. Our regularly updated blog highlights and discusses the industry's challenges and issues. It provides you with insights into innovation, how we are constantly changing and adapting to provide you class leading, cost effective, services and how through investing in our team, we are delivering on our promises. And it's a great read!