Geology… 'Love of the Rocks'
16th February 2021
Geoenvironmental • Geotechnical
There aren't many professions, where the people who work in them, literally live and breathe their subject. Health care professionals and coach operators – yes coach operators – are examples of professions that are truly passionate about what they do. Here Ground & Water Director, Fran Williams, explains why Geologists will pay a Valentine's Day tribute to their science and how you can share in that love.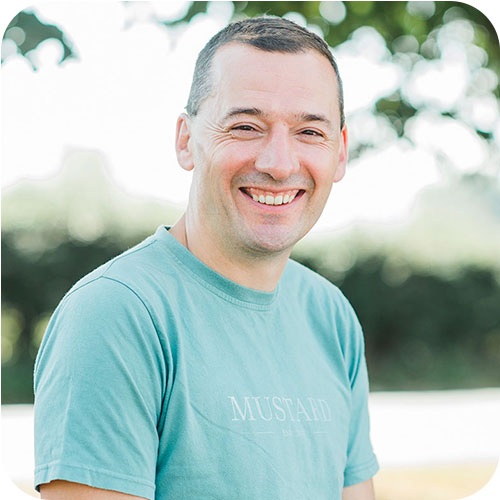 Are you absolutely obsessed with any hole in the ground you come across? Hands up if you are only interested in the first 15 minutes of Grand Designs when they are moaning about getting out of the ground. Do you get told off on family beach days for wondering around with your head down, looking at the sand, rock pools, and rocks for fossils? Do you point out geological formations in cuttings when travelling? I particularly like the one on the A417/A419 between Swindon and Cirencester and assume it's a form of Cotswold Limestone.
If you are not a Geologist, the answer to these questions is probably no. But us earth scientists are genuinely fascinated by the ground beneath our feet. So next time you see one of Ground & Water's engineers peering longingly at a soil sample, what follows might give some insight as to why.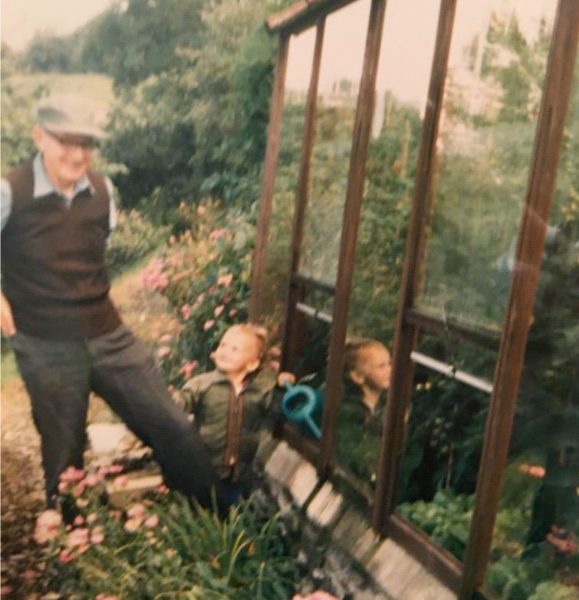 I wasn't born obsessed with the soil that underlies our feet and buildings; and I don't think I was particularly into dinosaurs or minerals as a young boy. More perhaps running around in my red wellies, jumping in puddles and smelling the flowers that my grandad grew.
My first memory of loving Geology was my introduction to it, studying Geography at school. The power of plate tectonics, volcanoes and earthquakes was awe inspiring. Geology was the first subject that I actually got into and my teacher was the person who really set the academic fire in my belly alight. It was a defining moment for me and although I had not deviated far, I was not fulfilling my potential and he was the one who sat me down and said, "you can do better". Everyone should have an influential teacher in their life who inspired them.
And since that moment Geology has been part of my everyday life.
I studied for a Masters in Geology (M.Geol) at the University of Southampton, where I met my wife and my 'work wife', my co-director Dipalee Jukes. Dipalee was the first person I met at the University Open Day. We were shown around the National Oceanographic Centre (School of Ocean and Earth Sciences) by the legendary Dr Ian West. The high-tech research centre, in 1998, was in its infancy, but we were sold.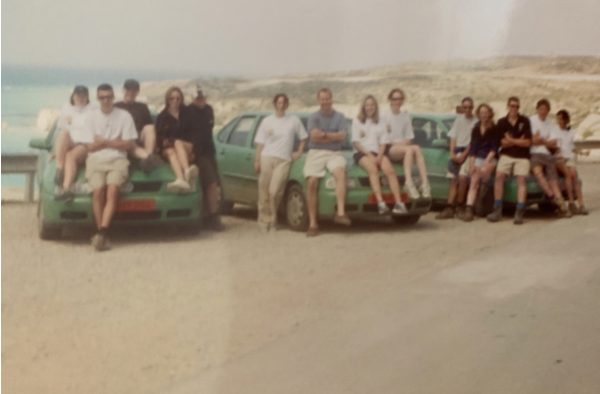 The next four years were a whirlwind. Field trips, along with nights out in Jesters, were the highlights. So many life skills learnt, often unplanned. Particular highlights include: helping Dipalee back from Tenby beach, after she fell into a rock pool – we were chasing her with a dead crab at the time. Driving from Southampton to the Pyrenees, via Paris, in my Mini, and of course, meeting the girl I would marry. On the first proper date with my wife, we were sat on a table at a popular eatery in Portswood, Southampton. I was studying Palaeontology at the time and couldn't help but notice the table top was a death assemblage of Bivalves. I proceeded to introduce this topic into the conversation. I am totally amazed she agreed to a second date and is still with me. My mapping partner Rich and I also found an interesting new fossil fish, with rounded stones in the mouth to crush crustaceans. But unfortunately, we left Uni, before we could research it further.
However, at the end of University, I was a little bit lost. The oil and gas industry was not going to be for me. Firstly, I didn't do well enough to gain entry, however, it was never going to suit me either. I am ultimately a homely person and would not have enjoyed the travelling or the industry culture.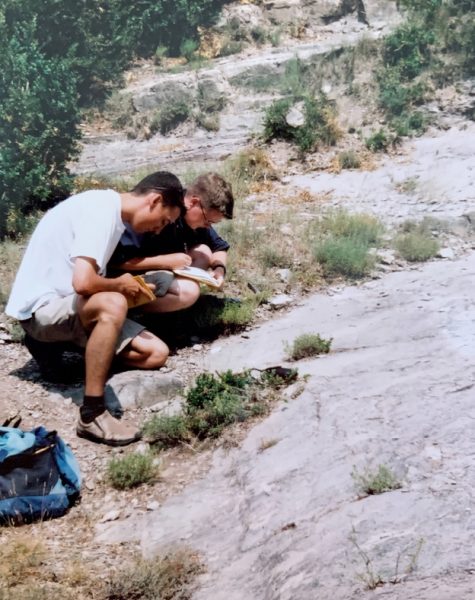 But outside the mining industries what is there for a Geologist to do? At the time it felt like not much. Times have changed and there is a whole new geological world to explore in the UK since I left Uni. From offshore marine work for wind turbines and the geotechnical engineering of tunnels to coastal engineering works and contaminated land; there is a huge demand for Geologists and loads to get their rock hammers stuck into.
For a few months after Uni I 'lovingly' washed Foraminifera for isotope testing. Then one fateful day a local Geotechnical and Geoenvironmental consultancy came looking for volunteers to help with trial pitting on a development site in Eastleigh. I raised my hand and am very grateful for the opportunity and the trust shown in me.
Since this day, it feels as though I have excavated or constructed some form of trial hole in pretty much every part of the Thames and Hampshire basins. Give me a postcode in these areas and an indicative geology map and I can have a pretty good guess at what you might find under the ground. Although, as with Geology, it does throw up some surprises now and then, so keeps you on your toes.
Not satisfied with just the geology of the Thames and Hampshire basins, I am mid-way through a part time Planetary Science course with the Open University, looking at the geological processes that have shaped our Solar System.
So, in summary, I like a good geological process. My fondness for geology has shaped my life, via the people met along the way and experience I have gained. I am lucky to have found a "partner in crime" in Dipalee who is very much my balancing act. Ground & Water would not be in the place it is, without her. I have a very tolerant wife, who allowed core upon core of soil to be logged and sectioned in the back garden when we first started out. Thank you and I look forward to our next adventures.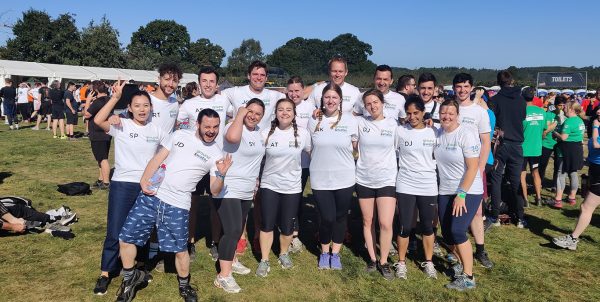 Geologists are investigative and realistic, with a sense of fun. They are enthusiastic and flexible. Traits I hope run through the core of Ground & Water and its team. You can tell a Geologist from a mile off.
We are keen to help others find their geological passion and I would welcome an invitation to talk about my career at any forthcoming University careers fairs. If you are an earth sciences graduate, please send your CV to: [email protected]
At Ground & Water we like the bigger picture. Our regularly updated blog highlights and discusses the industry's challenges and issues. It provides you with insights into innovation, how we are constantly changing and adapting to provide you class leading, cost effective, services and how through investing in our team, we are delivering on our promises. And it's a great read!