22nd June 2020
Human resources • News
The first rays of light, herald a new dawn
Unlike the hospitality, live entertainment, manufacturing and non-essential retail sectors, the UK's construction industry has been fortunate that it has been able to continue working during the lockdown, following government and industry virus mitigation measures.
As we have outlined in previous newsletters, Ground and Water has continued to serve you, our valued clients. Jobs have included: Managing volatile vapour risk in London; reviewing the complex history of the Olympic Park; undertaking a GPR survey along Southsea Seafront; determining the source of a water leak at a Birmingham hospital and a complex Groundwater Risk Assessment in St Albans. We have also carried out Chalk Dissolution Risk Assessments, London Basement heave and chalk slope stability assessments and validation sampling.
We are very grateful that these clients have had sufficient faith in the safety measure we have put in place, to engage our services during these difficult times. While the restrictions on our lives are being slowly eased, we will continue to follow and monitor the official guidance carefully. But with the daily new infection rate still in four figures and with people still losing their lives to COVID-19, as a responsible business and employer, we will continue to do everything possible to ensure that we are supporting the health and well being of our customers and staff members.
If you have any questions or concerns about your G&W project then please do not hesitate to contact your project engineer.
We wish all of our customers continued good health. We are all seeing the first signs that the country and economy is about to turn a corner. As we said back in April: "We believe life in the post Coronavirus world will be better!" Following the 1918/19 Spanish Flu pandemic a new golden era dawned, filled with opportunity. Let's work together to make this happen now.
96% of what we do gets your vote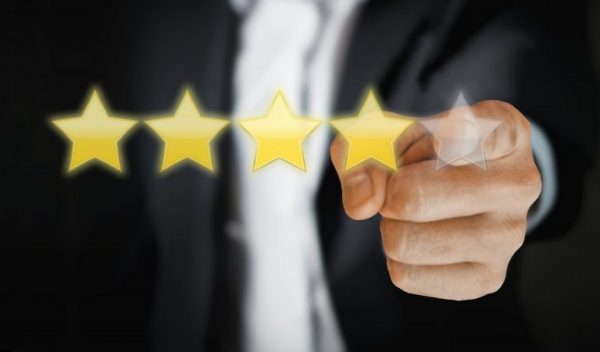 As part of our ongoing efforts to review, innovate and improve, we send out a customer satisfaction questionnaire on completion of the site report. We ask:
How would you rate our performance onsite?
How would you rate the after-care you received from our team?
Would you recommend our services to others?
Over May and June this year, we were rated between at 9.4 – 9.8 on all questions.
This recent feedback, is reassuring and evidence that our clients truly rate our high standards of service provision. We would like to take this opportunity to thank our team of drillers, support staff, technicians and engineers. Without their great work, we would have nothing to shout about. But while we achieved much during lockdown, we are not going to rest on our laurels.
Ground and Water has used the lockdown period to revolutionise the way it deals with workflow capacity, to ensure that we can deliver your site reports on-time, all the time.
We have created new points-based systems, which:
Create a robust, proven system to accurately calculate maximum company capacity; consider the financial goals of the company; manage workload and engineer CPD and other individual allowances
Manage and sustain a workable and realistic workload for engineers, enabling them to meet deadlines, consistently achieve team KPIs and promote employee well being
Instill confidence in the system, using the above to create a strong baseline, making all team members (engineers, principal team, directors) accountable by adhering to the system
Inform our costing strategy, marketing and recruitment needs.
The new systems were adopted in June and we are confident our clients will reap the benefits over the next few months.
Through our internal Continual Professional Development programme we are increasing our team's technical ability and the scope and standard of services offered to you.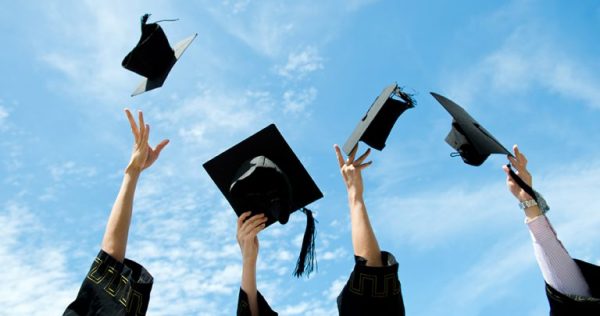 Huge congratulations go to our senior engineer Roger for being elected as a Chartered Geologist by the Royal Geological Society and to engineer, Alec, on receiving his accreditation as a risk assessor for SoBRA, The Society of Brownfield Risk Assessment.
The Royal Society commented on Roger's application: "Your scrutineers were satisfied that you meet the criteria for Chartered Geologist within your area of expertise, which is managing  ground investigations, and interpretative reporting, for small and medium sized works. You are also considered very competent in your area of geological work; particularly the geotechnology of chalk, in which you have worked extensively."  
Director Francis Williams has been enrolled on the Specialist in Land Condition (SiLC) mentoring programme and along with his co-director, Dipalee Jukes, they have joined the Institute of Directors.
A Terrier enables Ground and Water to investigate in the tightest of spots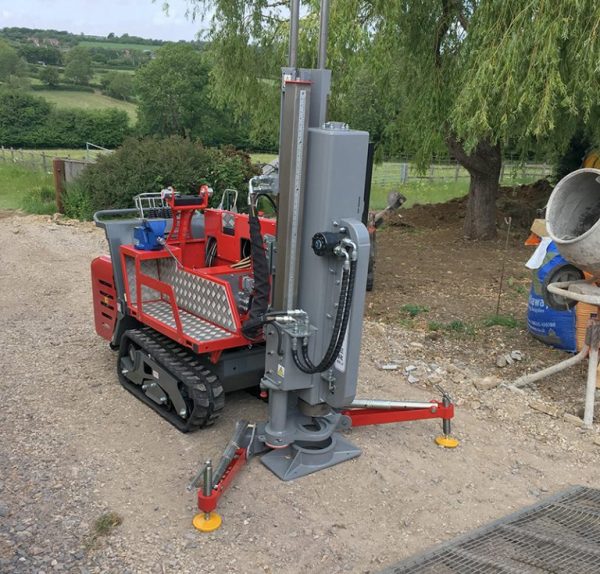 Ensuring we have the right drilling rig for your job, rather than relying on one particular type, means we are pleased to announce that a Dando Terrier Mk3 rig, has been added to the fleet available for us to utilise.
Occupying a small footprint, the compact and extremely versatile Dando Terrier  is capable of a range of site investigation techniques in areas of restricted space and difficult access. These include: disturbed and undisturbed sampling, SPT and dynamic probing.
Mounted on a small crawler unit, the rig is easily transportable and simple to manoeuvre through tight spaces, causing very little disturbance to its surroundings. An interesting feature of this rig is possibility of a new open blade sampler, so in the right ground conditions (cohesive), the use of plastic liners will be null and void. A step forward in sustainable site investigation techniques.
Team talk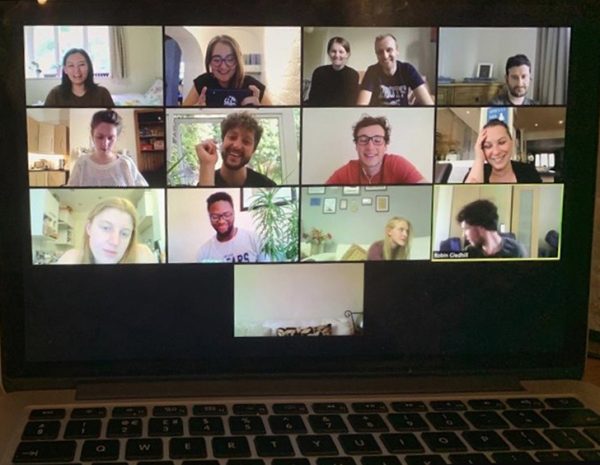 Recently we have seen protests on both sides of the pond as the Black Lives Matter movement looks set to create large scale social change and reform. Ground and Water is a multi-cultural and fully inclusive company. Our team is racially diverse and arguably, we are one of the few engineering companies that can boast a 50/50 gender split, a rarity in a largely male dominated industry. We believe positive action is key and we work to ensure inequality, of all types, is a thing of the past. The truth is that diversity and inclusion is better for everyone and can only help a business to succeed as it understands all the needs of its client base. It's about building those long lasting, mutually respectful relationships that allow everybody to thrive and succeed. We hope that one day conversations around diversity, will end. It's time for change.
Throughout lockdown the hard work of the Ground and Water team has continued. We have navigated the trials and tribulations of working from home and social distancing. Zoom has a become a regular way for us to do business and it has given each of us, an insight into our colleagues' lives; from avid Disney fans to busking toddlers…..
We have been fortunate to add three new members to the team in what has been a stagnant business environment for some. Chris, an experienced engineer, has just joined us and Anna, will join us soon, as a graduate engineer. In July we will also be welcoming another experienced engineer, Myles. The recruitment team enjoyed their first dabble with lockdown Zoom interviews and the experience was a good one; despite dogs going berserk at postmen, cats climbing over keyboards and the rather surprising find, of a dead frog. Nothing phases an HR professional… Well, maybe a dead frog!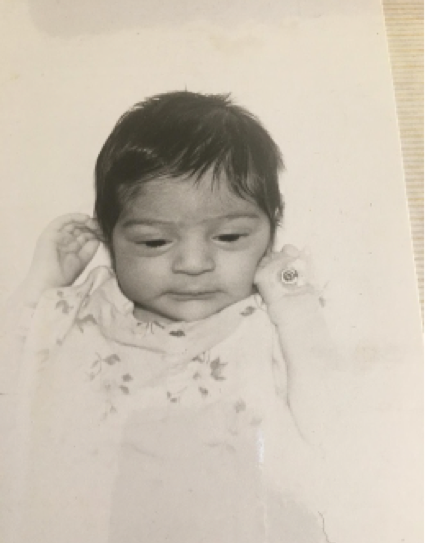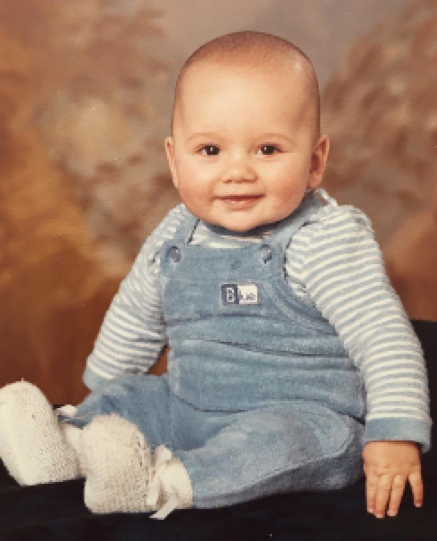 We have enjoyed regular team huddles and a quiz and Taskmaster style event. One particular highlight was the Ground and Water baby quiz… What a cute bunch we were. No prizes for guessing who these team members are..?
New hobbies have been formed including crocheting, meditation and gardening, as well as new fitness regimes, so we are ready to come out of lockdown fitter in both mind and body and ready to tackle every challenge that comes our way.
And finally
We are all weathering the same storm, but we are all in different boats. If there is anything Ground and Water can do to help out our clients and the local community to get back on their feet as we emerge from lockdown, please get in touch! or call: 0333 6001221.
At Ground & Water we like the bigger picture. Our regularly updated blog highlights and discusses the industry's challenges and issues. It provides you with insights into innovation, how we are constantly changing and adapting to provide you class leading, cost effective, services and how through investing in our team, we are delivering on our promises. And it's a great read!