Don't devalue your site investigation
13th April 2021
Geoenvironmental • Geotechnical • Industry matters
The "Don" of Soil Mechanics, Karl von Terzaghi, said in 1936: "Unfortunately, soils are made by nature and not by man, and the products of nature are always complex." Ground & Water Director, Fran Williams, highlights that cutting corners at the start of a Design & Build project can be planning to fail.
Way back in 1988, research by the National Economic Development Office involving 8,000 design and build contractors, revealed 50% experienced unforeseen ground-conditions, which affected the sub-surface structure. Similar research in 2001 revealed 57% had encountered difficulties at the substructure stage.
Some research has indicated that as low as ~0.004% of the contract sum, is spent on the actual Site Investigation (SI), with the value being recommended in the order of 1.1% for such a vital process. Research in 1972 showed that the average site investigation represented 0.21% of the capital cost for developments (the range was 0.05% to 0.22% for building projects).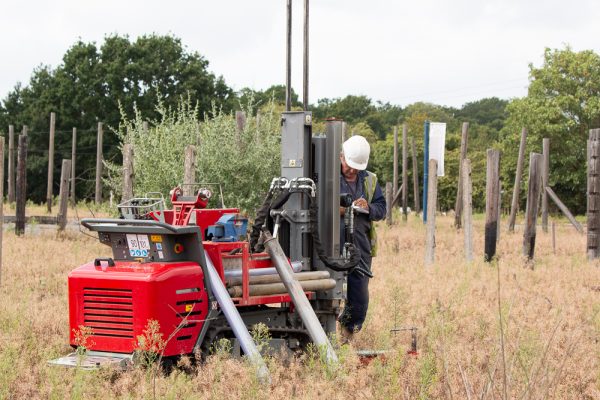 Jonathan Palmer, a technical director at multi-disciplinary consultants HKA shared his thoughts on the value of site investigation in a recent blog post: "Consider a residential development extending over several hectares on a greenfield site with good ground conditions anticipated. It would be quite normal (and therefore reasonable) to undertake a site investigation including exploratory holes on, say, a 50m grid pattern. However, by so doing, only about 0.04% of the soil relevant to the engineering design is sampled. The sub-samples that are tested in the laboratory will constitute about 0.00002% of the soil."
So does the potential that 99.96% of the ground under a significant housing development could be unknown, sound reasonable? I would argue definitely not!
A poor SI can result in decreased factors of safety at the design stage. These translate into losses in time, expense and negative media exposure at construction stage.
Research has highlighted common issues associated with the procurement, implementation, and interpretation of the SI. They include:
Failure to consult or appoint geotechnical/environmental specialists to the design team, early in the project's development. Adequate time must be allowed for the planning and execution of a thorough SI exercise.
Tendering against a "shopping list" of SI exercises rather than issuing a tailored brief
Tendering is an expensive process and often inadequate information is "made do with", in an effort to cut tendering overheads
Tendering SI works stifles a flexible approach to investigative works and does not promote best practice or value
Inflexible approaches are adopted from the outset and fail to ensure that an experienced, senior, engineer is present on site to modify and request further investigative works if thought neccessary
There is a lack of uniformity in reporting methods and procedures of SI information
Difficulties in finding key information were also noted, with executive summaries misleading and overlooking vital detail
Limited time to study SI information, and those tendering the overall project do not fully understand SI reports
Insufficient funds are available to provide designers adequate design information
Adequate time must be allowed for the planning and execution of a thorough SI exercise.
So it is evident that if things are going to go wrong, it starts before the tender stage. Additionally consultants will assess the overall risk. If it is higher than usual, some will mark up their bid to either avoid or mitigate that risk. If the tender process then results in a poor SI and things go wrong subsequently, like car insurance, insurers have to pay out, which ultimately means premiums go up for everyone, in order for the insurers to claw back the money. An allowance should be made which levels the playing field and drives up standards.
What we need is a way to quantify the value of geotechnical information in the form of increases or reductions in construction costs associated with changes in the design. Research by Ching and Phoon in 2016 suggested reliability-based design (RBD). Does anyone have experience with this?
Research by Peacock in 1990, revealed the following: "In order to reduce risk during sub-structure works, pre-planning site investigations must work in a logical sequence, and improving communication systems between the principal parties is vital to achieve a quantitative report, capable of meeting design requirements."
So when you consider site investigation and geotechnical advice for your next project, ask yourself… Are you getting the best information and real value from your site investigation?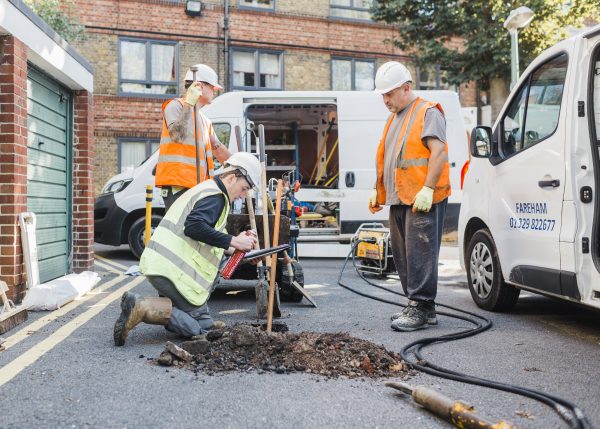 At Ground & Water, we aim to add value through:
Specialist expertise – We can help with the D&B tendering scheme at an early stage
Appointed early in life cycle – We attend design team meetings advising on anticipated ground conditions sheets to help with pre-tender discussions.
Our nine-stage communications process – We provide constant communication, from tender, site investigation, reporting to follow up
Initial feedback systems – preliminary reports issued shortly after site works allow you to review process and potentially allow changes to be made (both in SI collection and design)
Flexibility – We are fully flexible in the working environment and during investigations
Post report feedback systems – Our attendance at design meetings, post report discussions with clients or consultants, ensure every implication is clearly understood
Proactive – Our free Topsoil Validation Checklists are just one example of how we go the extra mile for clients.
We are well aware this is your investment, but we will ensure you get the maximum value out of your ground, and do all we can to help you avoid any headaches.
At Ground & Water we like the bigger picture. Our regularly updated blog highlights and discusses the industry's challenges and issues. It provides you with insights into innovation, how we are constantly changing and adapting to provide you class leading, cost effective, services and how through investing in our team, we are delivering on our promises. And it's a great read!