Costs…The elephant in the room
12th January 2022
Geoenvironmental • Geotechnical
Cost is a subject that suppliers and their clients often skirt around, in the early stages of negotiations. Allowing cost to become 'the elephant in the room', benefits no-one because it usually has the most significant bearing on whether or not you finally end up doing business. Ground & Water prefers a fully transparent approach to cost, so let's discuss it now.
How much does site investigation work cost?
In 2021 we charged between £150 and £130,000 for site investigations. Clearly there is a huge difference between these figures and they reflect the extremes of the scope of the work involved.
Until we know precisely what you need, this range is as accurate as we can be if you want us to say a number. Relating to the least and the most expensive jobs we carried out in 2021, there is an almost endless list of factors and variables which we have to take into account when pricing investigative works. Without considering these, the question in the heading above is about as answerable as "how long is a piece of string?"
Let's look at some of the key considerations that could affect the cost of any geoenvironmental, geotechnical, or specialist investigation of your site.
Site size
Of course, the size of the site you are developing will have a bearing on cost. It's likely that a larger site will need more samples, more pits, more boreholes and more of pretty much anything we need to do in order to get an accurate picture of its overall geology. While many sites display similar properties throughout, as the size increases the likelihood of this being the case reduces, thus more investigation becomes a sensible course of action to manage and mitigate any risk of unexpected ground conditions being encountered during the construction phase.
Site access
Can we get the necessary plant onto site and into its required position in an efficient and timely manner? Will a member of our team have to drive several hours to pick up a set of keys? Will we end up having to use alternative, more time and labour-intensive methods to collect data? All this can and will have an impact on price. It makes sense, because in any industry, the quicker and more straightforward a job is, the less expensive it will be.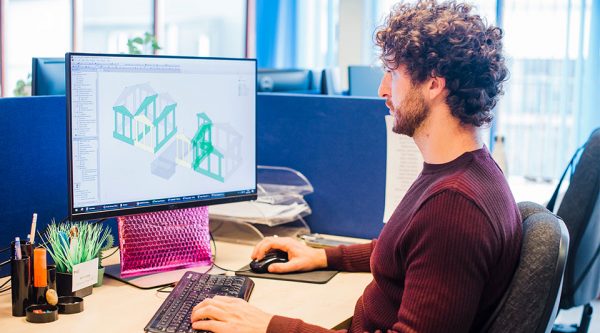 Complexity of investigation
Speaking of which – yes, the complexity of an investigation will affect the quote you receive. We will always work with our clients to balance requirements with budget and timescales; but the fact of the matter is, that sometimes a great deal of data, information and therefore investigative work, is required in order to guarantee approval and get your project off the ground – or under it, if we're talking basements or foundations. In some cases the results of the original investigation will lead to further more targeted phases of investigation being required, either recommended by us or directed by regulators.
The resources required
If we're using our own machinery, it doesn't run solely on good vibes, as much as we all might wish it did. If it's something we've had to lease for a day then of course there are costs involved, though we do have good deals in place with our supply chain partners. Our team doesn't work for free and we wouldn't want it to. Costs will vary based on who attends site (Technicians, Engineers, Principal Engineers or Directors) and how many of them need to be there. The good news is that if our Sales and Marketing coordinator comes along to take some pictures, write a case study, or talk about testimonials and the like we will throw him in for free – now that's value!

Current/previous use of land
It's fair to say that if you want to build on the site of a former chemical plant, we're going to need to take a good look at it. Some sites inherently carry more risk of contamination and if a site has previously been back filled then the ground will not be considered competent and our investigations will need to go significantly deeper.
Now it's time to talk about your costs
Site investigation work is not normally a once-size-fits-all affair. We believe in transparent pricing and you can use the price calculator in the Solutions Centre area of our website to get a rough estimate of site investigation costs in seconds. If your site is a hectare or less, we offer a fixed price (£850 +vat) Phase 1 Contamination Risk/Desk Study and a £300 + vat Anticipated Ground Conditions Sheet, which is the pre-cursor to a Desk Study and Site Investigation.
But the best and most accurate way to know how much works will cost is to get in touch today and allow us to put together a detailed quote for any upcoming project you have. You should receive it within three working days of your initial enquiry and that will take into account any background information you provide, an assessment of the factors listed above, as well as anything discussed on the initial call you receive from a member of our team to talk about your specific requirements, timescales and budgets.
Whatever the size and scope of your project, it's certainly worth having a chat with our team to see how we can help you specifically ensure your project runs smoothly. On time, on budget, approved.
At Ground & Water we like the bigger picture. Our regularly updated blog highlights and discusses the industry's challenges and issues. It provides you with insights into innovation, how we are constantly changing and adapting to provide you class leading, cost effective, services and how through investing in our team, we are delivering on our promises. And it's a great read!