Coronavirus – We're in this together
17th April 2020
Human resources • News
Working together in a post-coronavirus world
The Coronavirus pandemic is a human tragedy. It is also a terrible shock to the national and global economy, as well as the millions of individuals and families it has affected in the UK.
If you think that things will never be the same again. Then you're probably right… We believe life in the post Coronavirus world will be better! Following the last global pandemic – in 1918/19 Spanish Flu killed an estimated 50 million worldwide – a new golden era dawned, filled with opportunity.
To maximise the opportunities that will follow the current pandemic, businesses must work together and help each other. Until a vaccine is available, we need to ensure that the health and safety of our workers, partners and suppliers comes first. Over the longer term, Covid-19 will irrevocably change the way businesses will compete over the next decade. Firms that choose to capitalise on these underlying changes will succeed and the ones that don't could easily fall by the wayside.
Let's maximise new opportunities together
By kind permission of our business coach, we would like to share with you, some top tips on a pathway to the opportunities that lie ahead for all of us.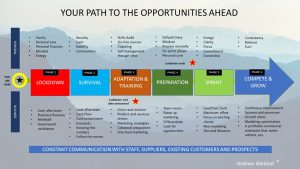 YOUR PATH TO THE OPPORTUNITIES AHEAD
As Ground & Water enters its fourth week of "Lockdown", we have completed a large piece of work to ensure the team, our clients and the company will survive. We have massively adapted the way we work. If there is any way in which we can help you to adapt, then please contact us. We are all in this together.
For us, now is the time to train, prepare and grow. What can we work on in the future? What changes can we make? What processes can we alter? What can we do to help each other out?
Our team has identified this time as an opportunity to improve our processes and procedures. We are conducting reviews and audits, streamlining processes, training staff in technical expertise and conducting a subcontractor review.
We are reviewing our software requirements and will update where this will reap rewards. This will help us refine delivery through better capacity management. All of which, will enhance our service provision, which benefits you, our valued clients.
In February we outlined some of our ideas for the future: https://www.groundandwater.co.uk/blog/climate-change-we-must-reverse-it/#climate
Resilience and business continuity today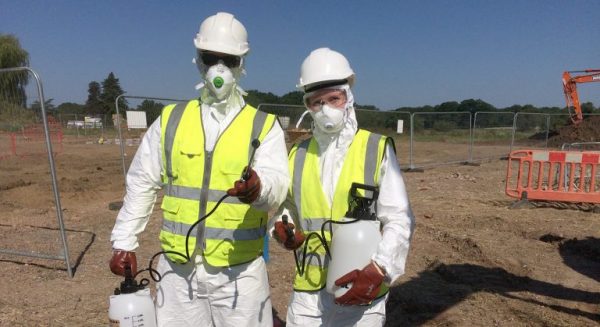 We feel it's important to state, that our technicians and drilling crews are still out on site, complying with the Construction Industry Leadership Council's Site Operating Procedures v2.
We are available for work if you are. You can read more about this HERE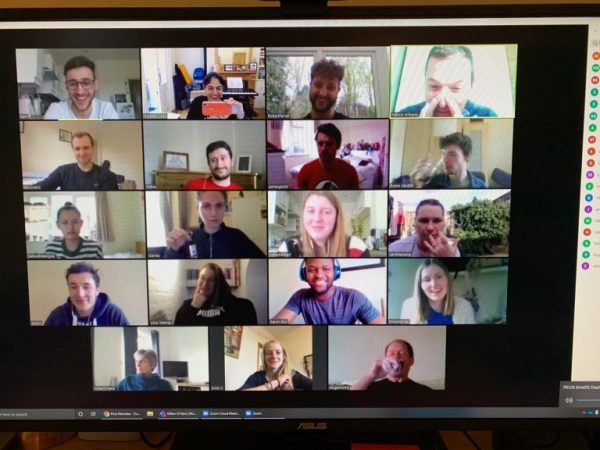 The Ground & Water team has settled into the "Working from Home" routine. We have daily chats, led by senior management to make sure the team remains fit, healthy and focussed during this period. There are virtual end of the week team huddles, with a glass of beer or wine to hand! At the end of week two, Director Fran Williams phoned local Dominoes stores, to enable pizza to be sent to 15 different working from home addresses. All the pizzas arrived, despite the best efforts of our bank's fraud team.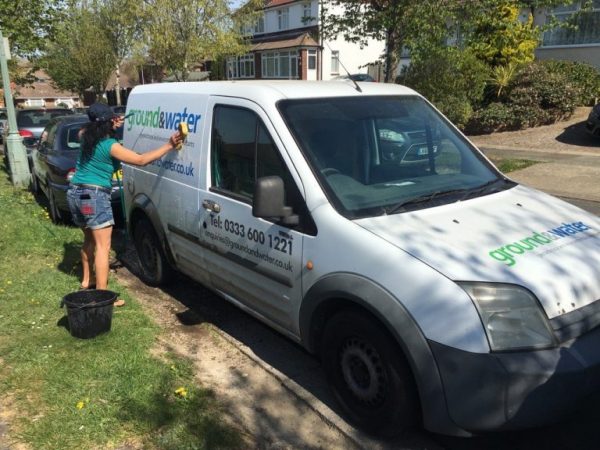 In addition, team members are making use of their spare time by improving their: Tractor driving, running, yoga, learning to crochet, turning a LWB van into a mobile home or even washing the company vans. However, there are some things we could do with improving on. Like maintaining the plants in the office.
Ground & Water would be interested to hear how you are all fairing and getting along?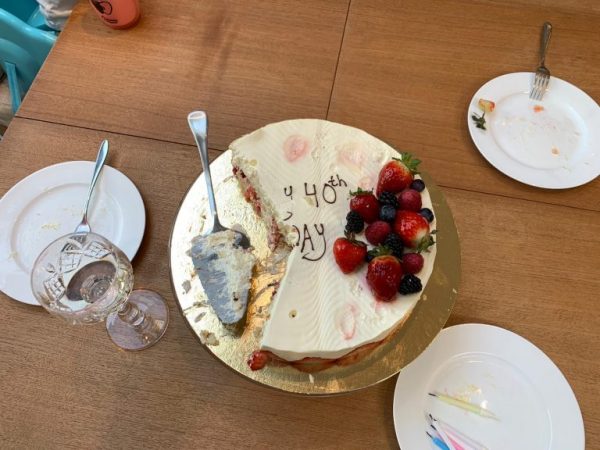 And finally, earlier this week we wished Director, Dipalee Jukes a very happy 40th birthday. We are looking forward to celebrating with her in person once life returns to normal, but for now an online delivery of some cake and wine had to suffice.
We're in this together and we want to help you. Get in touch today
At Ground & Water we like the bigger picture. Our regularly updated blog highlights and discusses the industry's challenges and issues. It provides you with insights into innovation, how we are constantly changing and adapting to provide you class leading, cost effective, services and how through investing in our team, we are delivering on our promises. And it's a great read!