Climate change, we must reverse it!
18th February 2020
Industry matters • News
Your February 2020 newsletter from Ground & Water unashamedly reports on our commitment to reducing our carbon footprint, becoming more sustainable and doing our bit to help us all, reverse climate change.

Sustainability is about meeting the social and economic needs today, without compromising the lives and needs of future generations. In the UK and across the globe, climate change is without doubt the biggest influence on achieving sustainability across every aspect of life. Over 7.6 million people participated in September 2019's worldwide Climate Strike. Their aim was to highlight the importance of climate change and demand action. The sole action that will reverse global warming is to reduce the amount of CO2 in the atmosphere. Reducing our carbon footprint is not a new requirement for the home building sector.
Thanks to inherited money, over the next few decades the millennial generation will become the investors. It is this generation that is most climate change aware and it will not invest in anything considered to be unsustainable. In fact, in a recent survey of millennials by Redrow Homes, 82% of respondents reported a willingness to pay more for an environmentally friendly home.
There are numerous climate-related risks that directly affect home building. They are being taken seriously by investors at every level and are driving policy change and buying decisions. This means if your sector of the house building industry is to remain a sustainable business, it must ensure it is playing its part in ensuring the end product is environmentally friendly and moving towards carbon neutrality. And this requires a holistic approach.

Firstly Ground & Water can help you to play your part by making a firm commitment to its own sustainability. We are making that commitment now and you can incorporate our efforts and credentials in your own sustainability plan and environmental statement.
Our aim is to become part of a circular economy. An economic system aimed at eliminating waste and the continual use of resources. We have a 5-year plan that works toward making our business sustainable and carbon neutral by 2025.
And we've made the first step towards reducing our carbon footprint. In January, we changed to 100% renewable energy to power the office.
Also in 2020 we will:
Conduct a baseline assessment, value chain map our business and carry out a carbon footprint assessment
Implement a long-term sustainability strategy
Investigate and start to implement a means of recycling plastic liners and sampling bags. Currently we bin 20,000 a year
Install electric charging points at the office
And we will get our first electric van.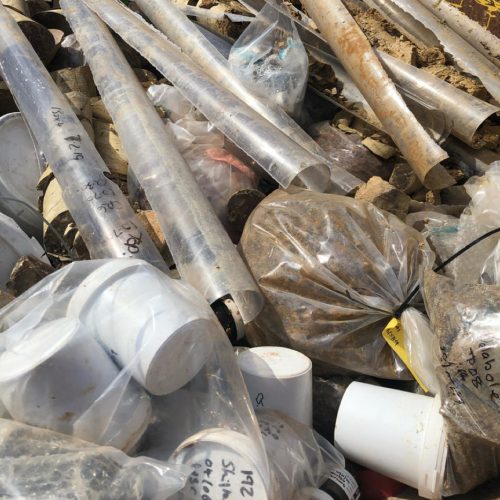 In 2021 we will investigate a method of supporting larger sustainability initiatives and implement it. Over the remaining three years we will achieve a fully electric vehicle fleet, be plastic free or ensure 100% of our liners and bags are recycled and we will look to strategic partners who share our commitment. Within the Geoenvironmental and Geotechnical engineering sector we are not alone in wanting to stop producing plastic waste. ALS Environmental – UK & Ireland, has produced its own 100% recyclable and biodegradable box for samples; available exclusively to its customers.
We need other companies in our service sector who are willing to join the discussion and act.
Foundations – We aim to be able to deliver advice on the sustainability of foundation solutions within our Geotechnical reports, possibly expanding to contaminated land. We will look at the environmental footprint of decisions. This may involve carbon footprint calculations, looking at the difference in footprint of a traditional foundation scheme versus a piled foundation scheme.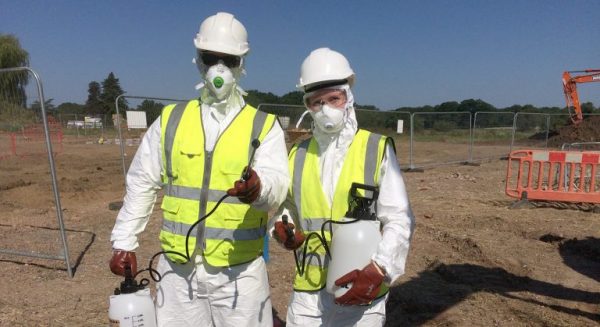 Remediation – Remediation can be sustainable. Rather than just excavate and remove from site, we are already carrying out remediation in-situ. You can see an example of how we hand-picked Asbestos at a development in Northeast Hampshire HERE
Keeping you up to date – Through our newsletters and blog we will keep you up to date with new sustainable technologies and any forthcoming policy changes that are environmentally beneficial.
Next month we will look at:
ECOncrete
Plastics
Electric Piling Rigs
ISOBIO Board
Chromgenic Windows.
NextGeneration
NextGeneration enables homebuilders, the Government, registered providers, investors, employers and the public to understand the sustainability of homebuilders' operations and the new homes they build. NextGeneration claims member companies enjoy a raft of benefits. We want to draw your attention to this initiative if you weren't already aware. You can read more about it HERE

 2020 sees a great step forward in legislative terms with the UK set to introduce 'Jack's Law'. This will see parents suffering the loss of a child, entitled to two weeks statutory leave. Named after Jack Herd and following a campaign spanning 10 years by his mother, the new legislation looks to provide some support to grieving parents.
In terms of the new legislation, the team at Ground & Water is embarrassed that such legislation is necessary. As a company that prides itself on putting its people first, we are saddened that time off to grieve for the loss of a child is something that had to be fought for. We would like to think that any organisation that values its team would have its well-being at heart. Indeed the more we read about company culture, the more we realise we are doing great things! Our people are our greatest asset and it's inconceivable that we wouldn't have their interests at heart.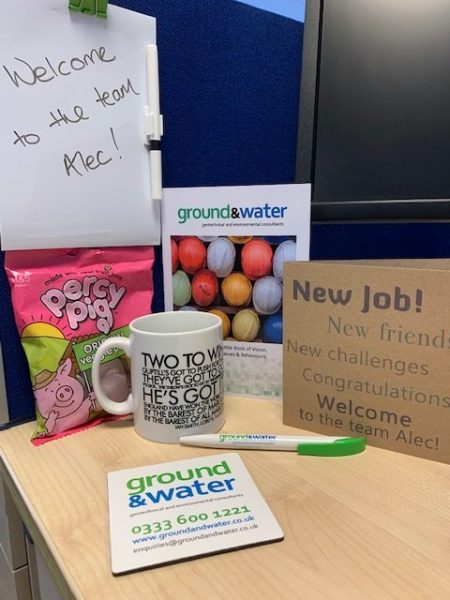 Welcome Alec
The Ground & Water family continues to expand and this month we welcomed a new member to the team. Alec joins us from a position in Stoke on Trent as a Geotechnical and Geo-environmental Engineer. He brings with him three years of industry experience as well as being a qualified football referee. We feel it is important to include a personal touch when welcoming new members to the Ground & Water family. Spreading some warmth and positivity goes a long way to avoiding being shown a red card in the first minutes of the game.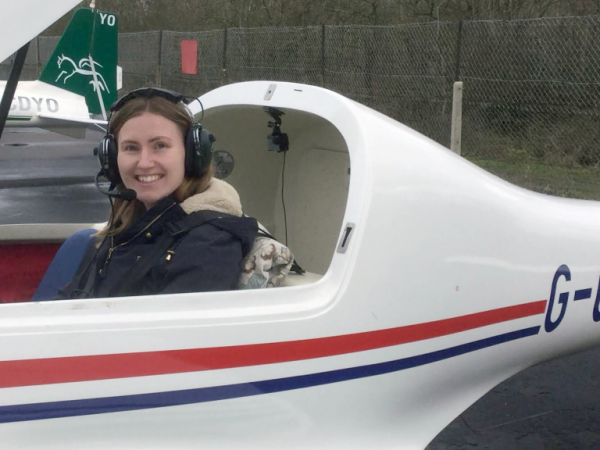 Chocs away Emily
We've also seen another member of the team enjoying their adventure gift to mark 10 years of Ground & Water. Emily reached for the skies and began a series of flying lessons. After an intensive briefing on how to steer the plane, she was ready to take off. Unfortunately, Emily's flying career was short lived, due to a bout of air sickness 3.5 minutes into the flight.
Echo-Mikey-India-Lima-Yankee, requesting permission to remain on firm ground in the future! We can certainly help you with that, Emily!
If you would like to discuss any of the issues raised in this newsletter, please don't hesitate to CONTACT US
At Ground & Water we like the bigger picture. Our regularly updated blog highlights and discusses the industry's challenges and issues. It provides you with insights into innovation, how we are constantly changing and adapting to provide you class leading, cost effective, services and how through investing in our team, we are delivering on our promises. And it's a great read!