Climate change action speaks louder than words
17th November 2021
Industry matters
Ground & Water Technician, Rob Ross cuts out the 'Blah' and sets out what Ground & Water is doing about its commitment now, to create a more sustainable and climate-friendly construction industry.
So COP26 has drawn to a close. The delegates, media and protest marchers have packed up and left Glasgow. Many conclusions are still to be drawn from the conference and whether agreements reached will have a desirable impact on climate change and long-term sustainability.
But we all have a part to play in this global challenge; from governments to companies and as individuals. It's a challenge for every one of us to think how we can play our part, no matter how small. As an organisation, how can we alter the way we do things for the improvement of the planet?
At Ground & Water, we are committed to becoming an organisation that leads the industry to improve its sustainability. There are serious challenges for the construction industry and Ground & Water is leading the way to find sustainable solutions.
We are well underway to having our sustainable storage barn up and running. This will be stocked with fully-reusable or recyclable materials, such as our bulk bags, gloves, cable ties, storage boxes, lab jars and containers. These small changes from single-use to sustainable materials will make a considerable difference, in terms of our carbon footprint and will also signal a change and set an example for an industry that is reliant on single-use plastics.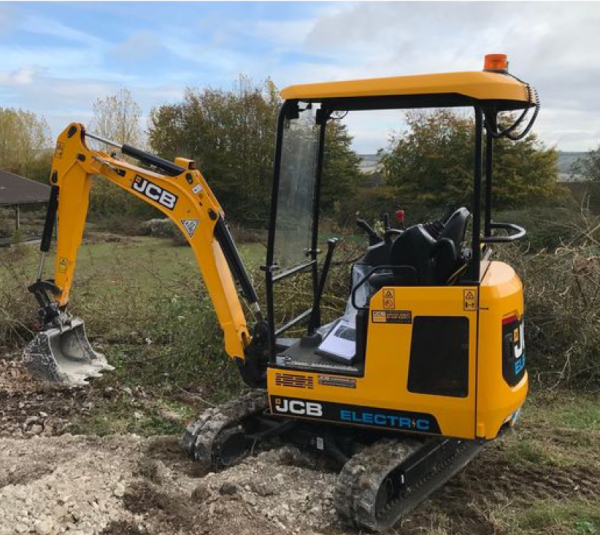 We have also been trialling the use of an electric excavator. Trials are underway with this very exciting technology, to test its effectiveness and battery life. We are hoping to start using electric diggers much more in the very near future. Additionally as vehicles in Ground & Water's fleet require renewing, it is our intention to replace diesel power with electric. This again will be industry-leading, joining the small number of companies already forging ahead with these sustainable changes and it will help mitigate local environmental pollution, as well as global climate change.
The way we are working with clients is also changing, to improve sustainability. We are now advising clients to use Sustainable Drainage Systems (SUDS) where appropriate. Advice and recommendations for the use of sustainable piling and foundation techniques are also being sought for clients. Again, the aim is to lead the way for sustainable changes in the industry.
On an individual level within the organisation, the team is committed to driving these changes. Even small changes, such as everyone consciously re-using and recycling as much as possible, add up to more considerable changes over time; which contribute to lessening our impact on climate change.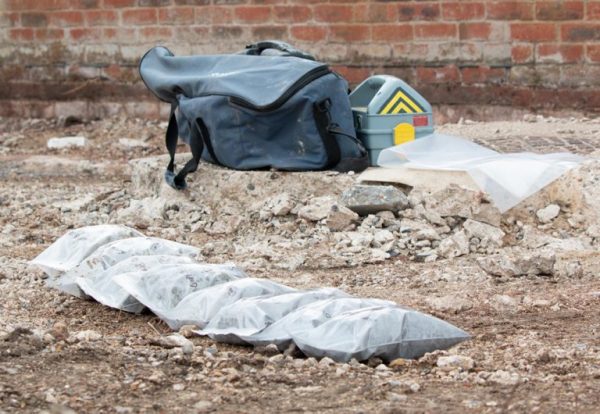 Our onsite technician team is looking at ways to re-use bulk storage bags and improve sample targeting to reduce the amount of sample bags required. We are also looking into sustainability charities and organisations that we can partner with to help us as individuals with these changes.
At Ground & Water, we believe that the massively heightened awareness of climate change presents an opportunity to drive real and sustainable change within the industry.
Watch this space in the coming months as we continue our journey to improving sustainability within the company and across the industry. If you'd like to know more about what we are doing and how you can improve the environmental credentials of your operation, please get in touch!
At Ground & Water we like the bigger picture. Our regularly updated blog highlights and discusses the industry's challenges and issues. It provides you with insights into innovation, how we are constantly changing and adapting to provide you class leading, cost effective, services and how through investing in our team, we are delivering on our promises. And it's a great read!