Everyone at Ground & Water would like to take this opportunity to wish you a HAPPY NEW YEAR. New Year means many things to many people and cultures. Here are a few examples.
GROUND & WATER'S WHY

Ground & Water's purpose is its "WHY". Our WHY is:
"To create a happy, trusted and inspired work family so that together we can positively impact peoples' lives and the environment." Our 2020 will have a keen focus on achieving our WHY.
In Numerology, the divine science of numbers, it is believed that each number carries with it a specific meaning, that goes beyond a simple quantity. 2020 is the year of faith and trust in relationships. Ground & Water will aim to ensure these important values are earned and maintained in its relationship with you.
FENG SHUI 2020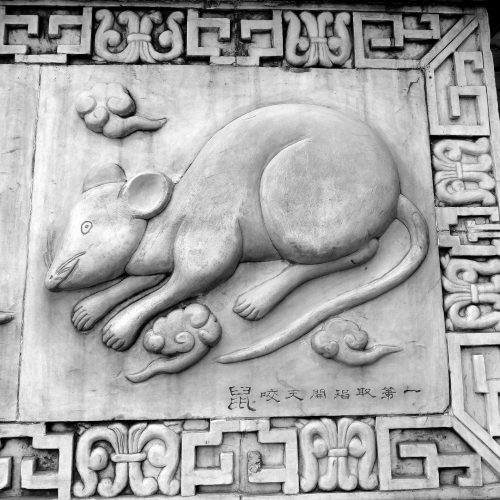 According to the Chinese Zodiac, 2020 is the year of the Metal Rat. The Metal Rat Year is going to be a strong, prosperous and lucky year apparently. Everyone will show determination regarding their goals, aspirations, and even their hobbies. This is a great year for founding and evolving. Those who plan to buy land or property, to start a business or to invest money in a long-term project; they have great chances of being satisfied in the future…Sounds ok doesn't it? But, beware! These sort of initiatives will only be successful if carefully planned. And that's something we're sure Ground & Water can help you with.
EARTH DAY
2020 is also the 50th Anniversary of Earth Day. The theme for Earth Day 2020 is climate action. To tie in with Ground and Water's WHY, in our February newsletter we will be discussing our sustainability plan, which includes climate action plans for 2020 and beyond.
WHAT'S HAPPENED HERE?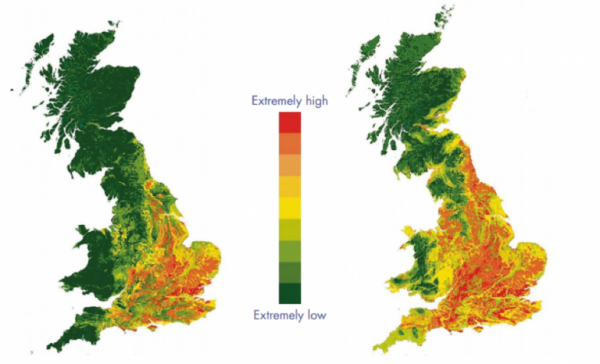 The maps show the change in risk of subsidence claims due to climate change. Subsidence claims are usually closely linked with the clays, which are present under large swathes of the South-East of England. Clay is found elsewhere in the UK and is present in large areas of the South West, Midlands, North West and North East, which are producing notable spikes in subsidence claims for the first time in a generation (see red areas on the map). This spike in new claim notifications will challenge insurers, adjusters and their supply chains. If you encounter issues with subsidence, don't hesitate to give Ground & Water a call. Source: Natural Perils Directory © Cranfield University, 2018.
PEOPLE MATTER
Over the Festive Season, one of the Ground & Water team used his 10 year anniversary gift – in September 2019 directors, Fran and Dipalee, gave team members financial help to realise a long held ambition, adventure or dream – to make his, dream trip.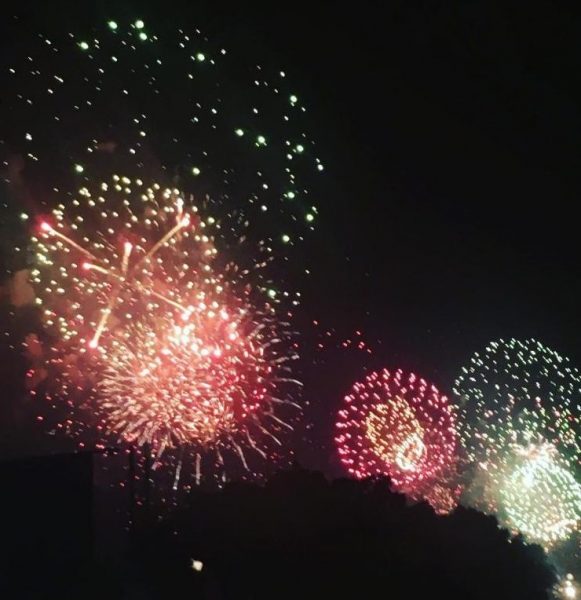 Rob living the dream down under
Geotechnical engineer, Rob headed to Australia. Rob has friends in Sydney and was keen to explore the city and the surrounding area. Despite the devastating bush fires, Rob managed to visit a variety of local places, including Manly Beach. An enthusiastic gardener, Rob also took in the stunning Royal Botanical Gardens and a carnivorous plant exhibition! He saw in 2020, in the shadow of Sydney Harbour Bridge, in true Aussie style.
Sherpa Sabina reaches base camp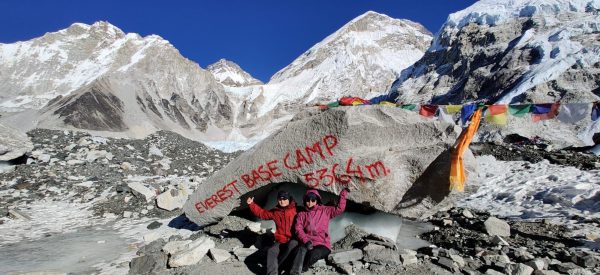 Our accounts manager, Sabina, chose a very different way to spend Christmas and New Year. She returned to her native Nepal to catch up with family and friends…..Oh! And she went on a small jaunt to Everest base camp! A thoroughly exhilarating experience, that saw temperatures plummeting to a rather chilly minus 25 at 5364 metres.
AND FINALLY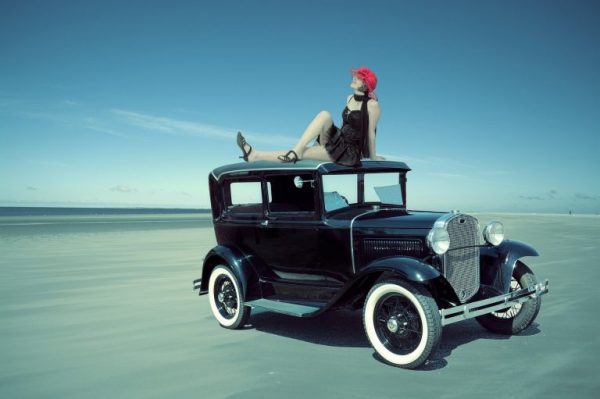 In many respects, the dawn of the "roaring 20s" is a time for optimism. A time for "founding and evolving". While a level of uncertainty remains over the effect of Brexit, some green economic shoots have begun to emerge and now the country is moving in a clear direction.
We look forward to helping you with any opportunities 2020 may present.
At Ground & Water we like the bigger picture. Our regularly updated blog highlights and discusses the industry's challenges and issues. It provides you with insights into innovation, how we are constantly changing and adapting to provide you class leading, cost effective, services and how through investing in our team, we are delivering on our promises. And it's a great read!