11th February 2022
Geoenvironmental • Geotechnical • News
Can we trust Ground & Water with our big sites and tricky jobs?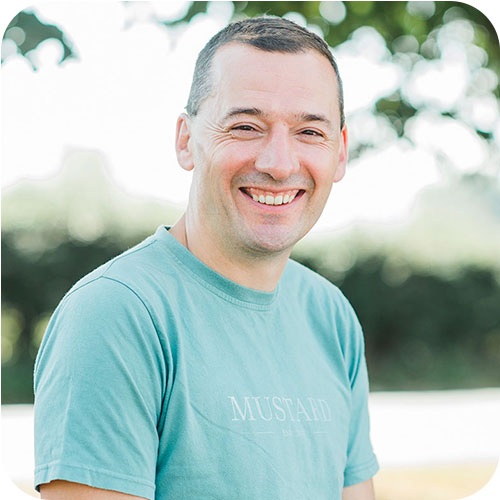 Ground & Water Director, Fran Williams, is increasingly asked this question and his answer is always a clear and confident YES. He says: "Thanks to consistent organic growth, Ground & Water now has experience and expertise in depth, an excellent and highly motivated team of engineers, a dedicated team of site technicians, a growing in-house equipment resource and a terrific team of trusted partners; for when we need big kit for the bigger jobs."
But actions speak louder than words, so here are a few examples of larger projects Ground & Water has completed in recent months.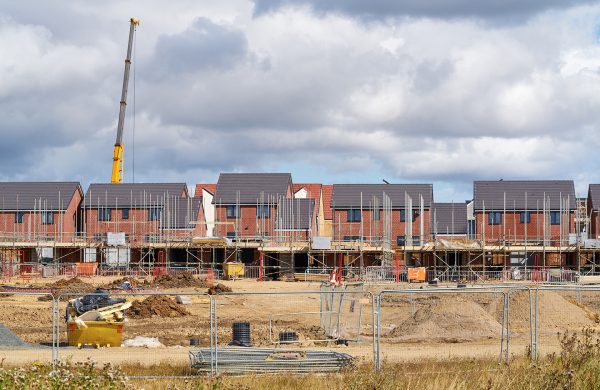 Shackleford Works, Elstead
Shackleford Works was a 24Ha (69 plot plus SANG) former engineering works. It produced camshafts for fighter aircraft and tanks during the Second World War. The site was being delivered by a contractor known for building distinctive residential developments and quality affordable homes across the South East.
Ground & Water was brought in to formulate the remediation strategy, obtain council agreement, implement the strategy and validate the works. Rotary core boreholes were also drilled to facilitate a piled foundation, with groundwater under artesian pressure.
Difficulties that were overcome included a site which was fly tipped prior to demolition. The site flooded during intense rainfall, exacerbated by a historic groundwater well which was leaking. The site had extensive metallic contamination, including areas where existing trees were to be retained, and an issue came to light when lead was found in imported soil.
Despite the size and complexity of the challenges, they were all effectively dealt with by the Ground & Water team and conditions were signed off.
St Leonard's, Ringwood
A former military hospital, the ~28Ha site was being redeveloped into 210 presidential plots and large public open spaces, over 4 phases, by a southern based builder of exception homes and places to live. Ground & Water was brought in to expanded on initial works undertaken by others; to develop a phase by phase remediation and validation approach, including the management of some complex asbestos in soil and waste issues.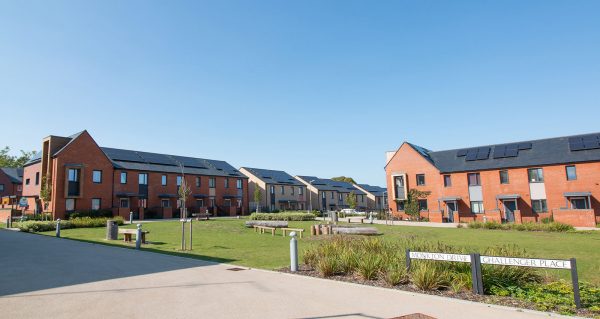 Hogwood Park, Finchampstead
A 140 plot site, extending over 103Ha, Ground & Water was working for one of the UK's leading creators of sustainable new homes and communities.
The works Ground & Water was commissioned to undertake comprised a Phase 1 Desk Study and Phase 2 Ground Investigation looking at contamination and geotechnical risks. The site investigation comprised windowless sampler boreholes, trial pits, CBR and BRE365 tests, along with groundwater monitoring. Everything was  delivered on time and on budget.
While the projects outlined above, tick the larger site box, big sites mean plenty of space, so you might be asking does Ground & Water have the experience and capability to work in central London where its just a bit tricky? Well the answer is another clear and confident YES!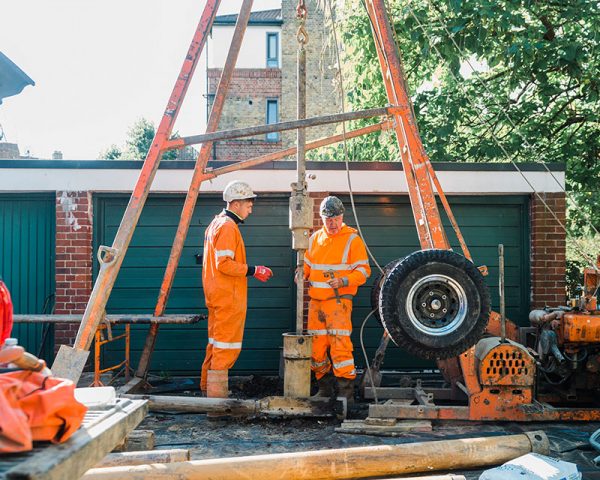 Lancaster Gate, Southwark
Lancaster Gate required Phase 1 and 2 investigations on behalf of the London Borough of Southwark, via an award winning engineering consultancy. Not a particularly big job (1Ha) but more noticeable for its complexity in being a refurb and infill development. Comprising alterations to existing properties and a four storey new build, the site investigation comprised foundation exposures, windowless sampler boreholes and cable percussion boreholes under unexploded ordnance supervision. The difficulties that had to be overcome included managing waste from the investigation and traffic management, the re-instatement of disturbed ground and consideration of noise to neighbours. The works were completed successfully and Ground & Water's  report, detailing complex foundation issues, was delivered to the Borough in a timely manner.
You may also ask, can we work with other geotechnical and contaminated land consultants as a site investigation contractor on large jobs? Again the answer is also, YES. See an example below.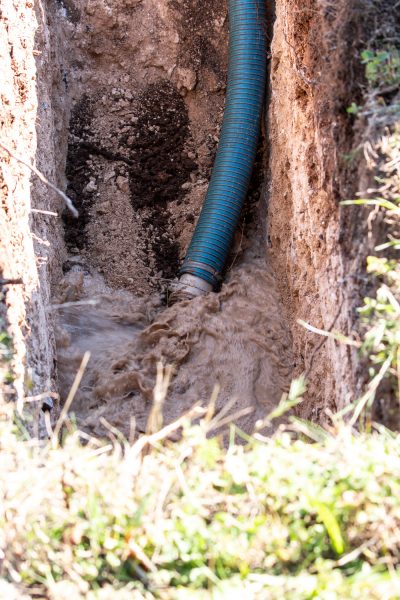 Kennylands Road, Sonning Common:
A 1.9Ha site intended for 25 plots, it was known that chalk dissolution features were likely to be extensive, so site investigation was required. Ground & Water was working for a developer producing distinctive and admired homes in the Thames Valley and for a global geotechnical engineering company who specialise in chalk dissolution. Ground & Water undertook rotary cored boreholes, with falling head tests, Super Heavy Dynamic Probing, trial pitting and BRE365 soakaway tests. All results were collated and reproduced in a factual report to facilitate the engineering interpretation.
We are also just finishing off a large site investigation for a 180-home development over a 12.78Ha site in Kent for an award winning developer of new homes across London and the south-east. The site investigation comprised mainly trial pitting, with some windowless sampler boreholes, gas monitoring and slope stability work.
As has been demonstrated in the short case studies above, Ground & Water is delivering on large and complex projects on a regular basis for some blue-chip clients. So whatever the size and scope of your next project is, give Ground & Water a call. You won't be disappointed.
At Ground & Water we like the bigger picture. Our regularly updated blog highlights and discusses the industry's challenges and issues. It provides you with insights into innovation, how we are constantly changing and adapting to provide you class leading, cost effective, services and how through investing in our team, we are delivering on our promises. And it's a great read!